A fab roadmap for India
from Shaastra :: vol 01 edition 03 :: Sep - Oct 2021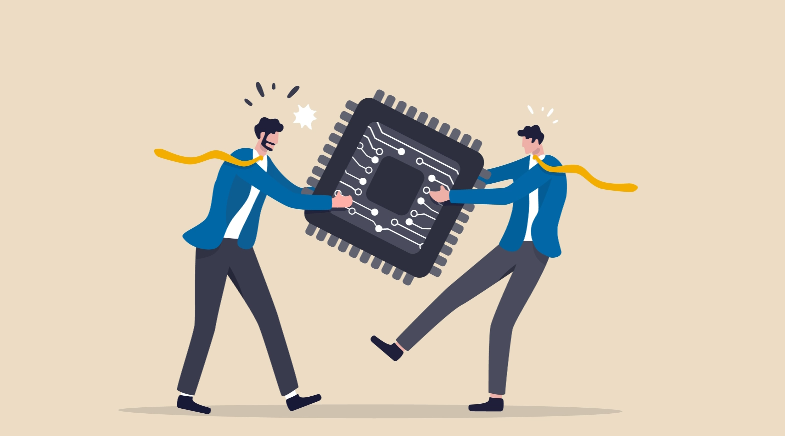 The global chip shortage provides India an opportunity to fill the vacuum in semiconductor manufacturing.
There is much merit in the 'commandment' that one should never waste a good crisis. The world is in the midst of just such a crisis, with the semiconductor chip shortage disrupting electronics production and automobile manufacturing worldwide. This is more acutely felt because the global demand for semiconductors has increased consistently over the years, with the advent of 5G, Internet of Things, autonomous systems, medical devices, and so on. The automobile industry, which, according to market intelligence firm IDC, accounts for 9% of the $430-billion semiconductor market, uses mature chip process technology, not less than 40 nm and 200 mm wafer. Fabs around the world have not invested much in the older process for a long time. 
Industry experts reckon that the semiconductor shortage may continue even into 2023. As a leading consumer of electronics and a major automobile market with a large manufacturing base, India is dependent on imports for semiconductor components, and is vulnerable to global shortages. India has had a presence in semiconductor design and verification for over three decades. Almost all the leading semiconductor design and product companies have established a strong engineering workforce in the country for chip design and EDA tools for the global markets. Along with this, there has been a significant growth in the VLSI design services industry in India. And yet there is no commercial semiconductor manufacturing in India. The Mohali-based Semi-Conductor Laboratory, now part of the Department of Space, is a lab-fab facility and is not involved in volume manufacturing.
The semiconductor chip shortage is acutely felt around the world because global demand has increased over the years.
SEIZE THE MOMENT
India's import of electronics will continue to grow with the economy. But the current crisis provides it an opportunity as well. Given the country's long-term semiconductor needs and its potential to create a global electronics manufacturing base, it is never too late for India to consider becoming a semiconductor manufacturing destination. The investment needed can run into billions of dollars, but the benefits far outweigh that. 
The state has a role to play a role in creating a semiconductor ecosystem, both in terms of investment and in creating a regulatory framework. This is perhaps the right time to make the investments. In any case, it will take about three years to ramp up production lines. India has good infrastructure, efficient supply chain logistics, and is a signatory to many global trade treaties. 
India can additionally leverage its engineering workforce. Indian engineers now work at every level of the global semiconductor industry, and many of them could be persuaded to return to India if fabs are established here. 
A good roadmap is to start with fabs of 300 mm wafer size and above, capable of producing chips with 180 nm and 130 nm or even 90 nm technologies, and progress towards advanced nodes. Several Radio Frequency devices are built using these technology nodes today, and there is a sizeable market for them. They can support the market for the long haul, providing parts to automotive, consumer and industrial electronics. They can also satisfy the bulk of the need for defence, space, and certain specialised and complex hi-tech leading-edge products.
A WORLD OF OPPORTUNITIES
Pure silicon semiconductor fabs are still the dominant area, and India's strides in the compound semiconductor world also allow it to compete in the world market. A couple of smaller fabs of this kind - primarily under government control, but with commercial capability and accountability - could be used to build capability in tomorrow's technologies. MEMS facilities can be set up alongside the bigger wafer fabs to cater to this special need. Overall, there is a strong call to set up a few facilities with all these options. Without having a semiconductor manufacturing base of global standards, it will be difficult for India to attain "atmanirbharta" in the technology domain. 
Besides the large domestic market, India is midway between East Asia and Europe, both large markets for electronics products. India has access to maritime routes. The costs of industrial products and support services in India are a fraction of what they are in high-cost economies. Assured market and access to major electronics manufacturing clusters around the world provide the right conditions for the success of semiconductor fabs in India. 
(With inputs from Dr Pradeep Jana, currently with Skyline Semiconductor Services and working as Principal Integration Specialist at the Semi-Conductor Laboratory.)
Have a
story idea?
Tell us.
Do you have a recent research paper or an idea for a science/technology-themed article that you'd like to tell us about?
GET IN TOUCH