For health and wealth
from Shaastra :: vol 1 issue 4 :: Jul - Aug 2022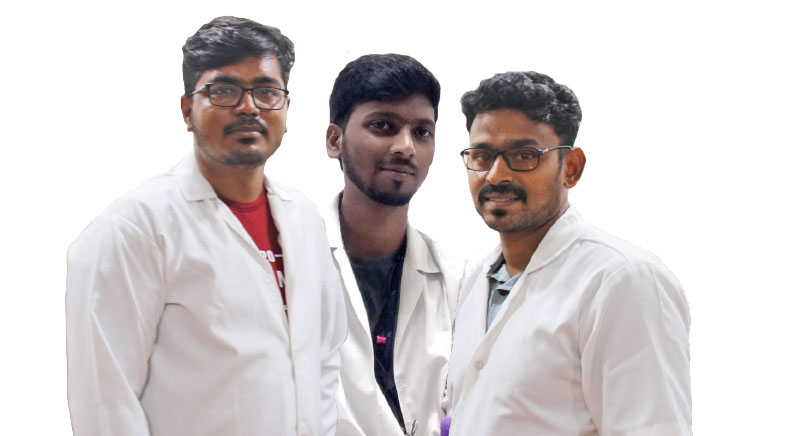 Start-ups work out ways to save animals, heal severe skin injuries, and analyse data.
BIODIMENSION TECHNOLOGY PVT LTD
Founders: Ranjith Kumar Velusamy, Manojkumar S. and Pradeep Arunachalam
Year: 2021
Big idea: Developing artificial tissues as an alternative to animal testing for cosmetics and drug research
The three friends had much in common. Ranjith Kumar Velusamy, Manojkumar S. and Pradeep Arunachalam had done their Master's in biotechnology from the Vellore Institute of Technology (VIT). Used to conducting research on animals as part of their coursework, they were all concerned about cruelty to animals and aware of regulations across the world banning animal testing.
So, even though the three started working in different companies, they kept in touch, often discussing the need to find an alternative to animals for cosmetics testing and in drug research.
This was the inspiration for their start-up, Biodimension Technology Pvt Ltd. Incubated at VIT's Technology Business Incubator, it was selected in the first cohort of the Atal Innovation Mission's Program for Researchers in Innovation and Entrepreneurship (AIM-PRIME). It was anchored by the Pune-based technology incubator Venture Center, where the team was mentored on building a deep technology start-up. Biodimension also received the Biotechnology Ignition Grant from the Biotechnology Industry Research Assistance Council.
According to Velusamy, they were convinced that artificial tissues were the way forward in research. After brainstorming for over six months — it helped that Manojkumar was a tissue engineer — they launched their venture last year.
With grants from the Department of Science and Technology, they started work on developing artificial skin tissues for use in cosmetics trials and drug research. "We have developed our product and are validating it now," says Velusamy, 28.
Vellore-headquartered Biodimension hopes to reduce animal testing with its artificial tissue made of biomaterials, which are proprietary. For this process, it uses 4D bio-printing technology. According to Velusamy, cosmetics and drug research companies will be able to test their products on the artificial tissues for accurate and relevant human data.
"We use human cells to print the tissue. There we come to know whether the drug produces any side effects. We can then narrow down the number of drugs and test them on animals. It reduces the count of animals and improves the efficacy of the drugs," he says.
Velusamy points out that the tissue models can also be used to test toxicity. Animals are not proper surrogates for humans, and Biodimension believes that its engineered tissue will improve the prospects for cosmetics and drug research outfits. The company plans to expand its facilities and launch the product by 2024, after external validation and regulatory approvals.
Velusamy believes that there is a huge global market for their product. The company, which has interacted with prospective clients, now plans to expand its six-member team and raise funds for its growth.
PACIFY MEDICAL TECHNOLOGIES PVT LTD
Founder: Saiprasad Poyarekar
Year: 2018
Big idea: To treat injuries with a skin mincer and a spray gun
Treating burn injuries is no easy task, and Saiprasad Poyarekar knew that well. Poyarekar, who had worked in the Pune lab of IIT Bombay's Biomedical Engineering and Technology Innovation Centre (BETIC), was aware of the challenges doctors faced in treating a serious burn injury. Apart from the fact that it required a long hospital stay, skin availability was limited.
For treating such injuries — and other surgical processes that require skin grafting — doctors take healthy skin from a patient and transplant it to the injured part. If the injuries are extensive, skin has to be sourced from skin banks, but because of COVID-19, there have been few fresh donations.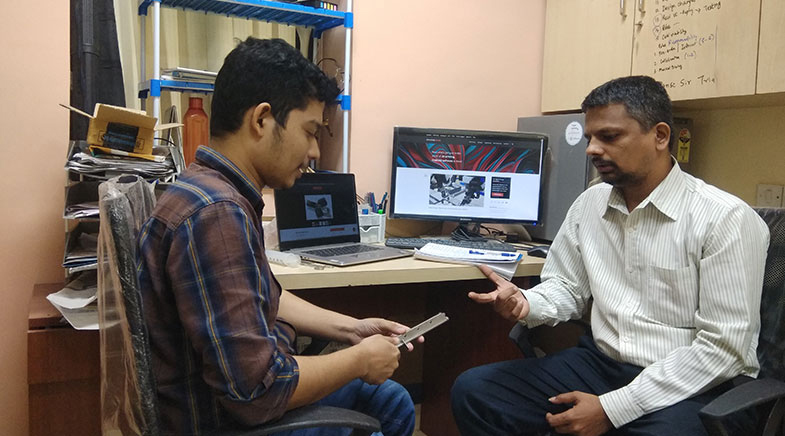 It was this quest for solutions that prompted him to start a venture that would produce a skin spreader: a mincer and a spray gun. The former minces the skin to be used for grafting, which is then put in a solution and spread on the injured area with a spray gun.
This method, he says, allows the skin to be spread over a larger area as there is no manual stretching involved in the process. He says that the stretching ratio of a piece of skin 5cm x 5cm in size, when minced and sprayed, increases from 1:4 to 1:30, that is, if in the traditional method the skin is stretched four times, mincing and spraying can expand it by 30 times, covering a wider area. The spreader also reduces the period of hospitalisation by enabling faster healing.
A mechanical engineering graduate with a Master's in design from the Indian Institute of Information Technology, Design and Manufacturing, Kancheepuram, 32-year-old Poyarekar was always passionate about designing products. While working in Jaipur for a company that made smart door locks, he set up a food delivery start-up in his spare time. This gave him the confidence to establish himself as an entrepreneur, while his stint at BETIC sparked an idea.
Poyarekar's venture, Pacify Medical, worked with various government hospitals to test out the mincer and the spray gun and was selected by the government's Innovations for Defence Excellence (iDEX) platform, giving it access to government testing facilities. The company has relied on government grants and programmes such as the Biotechnology Ignition Grant from the Biotechnology Industry Research Assistance Council, the MassChallenge Israel Accelerator and AIM-PRIME for its research and product development.
It plans to launch the skin mincer later this year and the spray gun by early next year.
To begin with, Pacify Medical will use liquids that are available in the market as the solution for the spray, but hopes to make its proprietary solution, which, Poyarekar believes, will be more efficient than the solutions available. The spray gun can initially be used only with natural human skin, but the entrepreneur plans to make it work on artificial skin tissue, too.
LUMIQ.AI
Founder: Shoaib Mohammad
Year: 2013
Big idea: Helping finance and insurance companies crack data
The mounds of data that Shoaib Mohammad encountered at official meetings set him thinking. While working with enterprise clients, he saw representatives of banks, insurance firms, finance companies and retailers come armed with huge sets of data — and each claiming their data as correct.
"After some time, discussions could not happen because people couldn't agree on the numbers," he recalls. "In an organisation, the data is all over the place." So, he thought, how about unifying the data?
And that is how his start-up Lumiq.ai took shape. "Whatever data exists in an organisation, can you make enterprise-wide data layers and get insights from that? That is where artificial intelligence and machine learning come into play," he adds.
This is not his first venture. The mechanical engineering graduate from the National Institute of Technology, Kurukshetra, says that he was fascinated by information technology, and soon moved to the sector. He set up a start-up based in Singapore, where he built a product for retailers.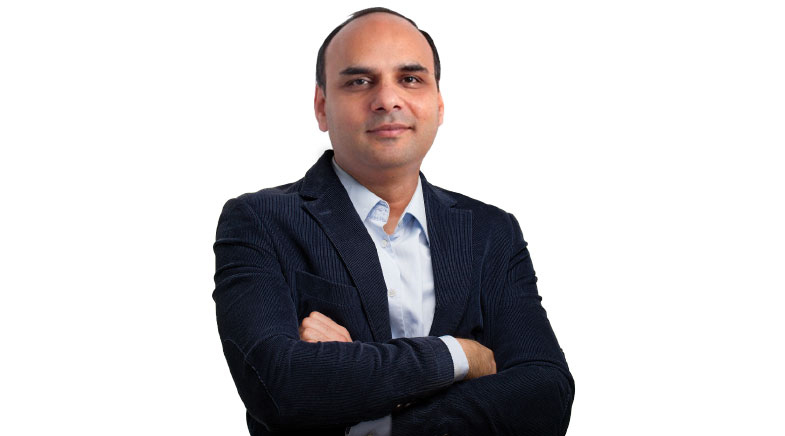 In due course, he sold the venture and moved to the U.S., where he worked for large companies — before returning to India, wanting once again to become an entrepreneur. He realised that he needed to study business management to successfully run a venture, and joined the Indian Institute of Management Ahmedabad.
With Lumiq, the 46-year-old entrepreneur seeks to address the challenges that its customers face — unifying data and making sense of it. "A lot of companies are talking about just the AI/ML model, but early on, we realised that to give business value to customers, you have to understand their data well."
Aware that Lumiq would spread itself thin if it tried to address disparate segments, he decided to go niche and deal only with the financial services industry. The company has over 30 customers and works with leading banks and insurance companies.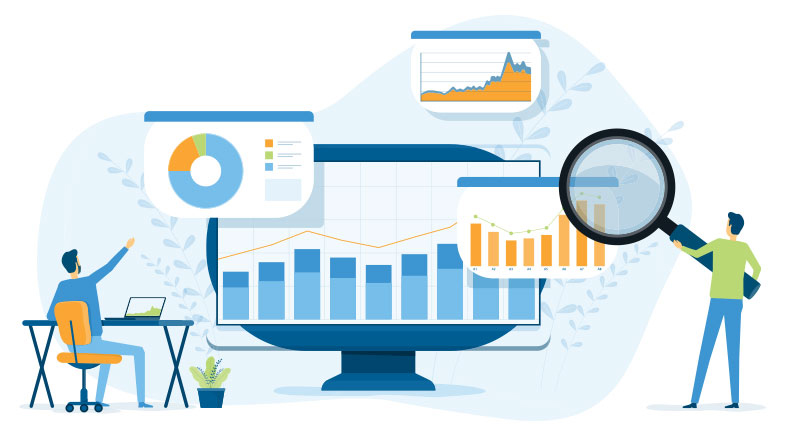 It unifies the data, analyses it and provides clients with the necessary insights that can help them with their products and services.
Take, for example, an insurance company dealing with hospitals. A hospital typically has differential rates for procedures, depending on the type of room a patient selects. This means the insurance company has to deal with different rate structures, tariffs and definitions that often vary from hospital to hospital. Lumiq simplifies the process, putting the data in a linear table and enabling insurance companies to speed up claim settlement.
Lumiq employs over 300 data engineers and data scientists. Its revenues come from subscriptions. It has built a few products on the platform, which customers can subscribe to. And there are implementation services that happen around the platform, which too add to the income.
Without disclosing financial details, Mohammad says that the company is profitable and has been growing at a healthy clip. In August 2021, it raised $2 million in funds from Info Edge Ventures and Redstart, in a bid to grow and expand globally.
The Noida-based company, which also has offices in the U.S. and Singapore, expects nearly 60% of revenues to come from overseas over time, with India contributing the balance. At present, 95% of the income is from India.
Have a
story idea?
Tell us.
Do you have a recent research paper or an idea for a science/technology-themed article that you'd like to tell us about?
GET IN TOUCH