How AI is guiding intuition in science
from Shaastra :: vol 02 issue 01 :: Jan - Feb 2023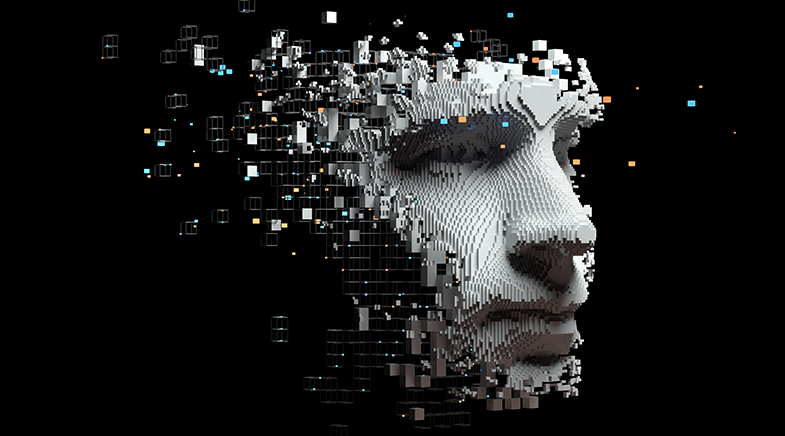 As a bimonthly magazine, Shaastra finds it hard to respond quickly to major news stories. Our stories are researched and written over two months or more, and they have to remain fresh on the stands for another two months. News has a short shelf life, especially if it receives widespread attention. This is true even for science and technology news, which is the purview of Shaastra.
We tend, therefore, to lean towards the deeper and more lasting trends that have a high impact on the economy and society. It is no accident that many of our stories retain most of their value even after a year of publishing. Even when our frequency of publishing increases in the future, we will retain this approach to choosing the stories for the magazine.
Occasionally, we have to make an exception to this rule. Even in the world of technology, there are events so big that ignoring them would be a disservice to our readers. One such event was ChatGPT, the chatbot launched by OpenAI, a company that develops Artificial Intelligence (AI) products. While the storm unleashed by ChatGPT has momentarily abated, the issues raised by it have not. It has brought fresh interest to AI, as well as optimism and fear. There is no doubt that with ChatGPT, AI has turned a corner.
There has been widespread media coverage of ChatGPT and its potential for the future, but generative AI is only one among the many areas that have been making impressive progress. One crucial impact of the technology is science, where AI algorithms are rapidly changing not just the way people work but the way they think as well. When graphed into the future, these changes can accelerate the progress of science, thereby creating a big impact on society. Probably more than what chatbots can do.
In the first section of the Cover Story package in this issue, Shubashree Desikan looks at AI largely from the point of view of a scientist. It is an unusual story even for a science magazine like Shaastra. We did not have any exciting new research to report, like a major scientific advance that can have a high impact on our lives. Instead, the story focused on how science is being done every day and the incremental ways it progresses with the help of AI. It was hard to report, and even harder to write.
However, the small ways in which AI is making life easier for scientists will have a big influence on scientific research over a long period, and on our lives by extension. As the reporting on the story progressed, Shubashree discovered a profound change in the way AI is influencing science. AI was not just speeding up research; it was augmenting human intuition. Including in the world of mathematics.
Although the Cover Story is filled with details, they all point to how AI is providing hunches and guiding scientists to their goalposts. In an accompanying story, Shubashree provides a quick history of AI, and how it got to this point. In the third section of the package, Nidheesh M.K. writes about all the interesting ways in which people have used ChatGPT in the past two months. In a column that follows these stories, artist and designer Tarun Durga looks at how creativity can flourish in the age of AI.
AI algorithms are changing not just the way people work but the way they think as well. These changes can accelerate the progress of science.
The second major part of the magazine deals with gene- and cell-based therapies. These are now among the most promising developments in medicine, but Indian companies have been slow to respond to the promise. The story (Closer to a cure) by Gauri Kamath describes some of the early efforts of Indian companies on gene- and cell-based therapies. In an accompanying interview, oncologist and author Siddhartha Mukherjee explains the promise of cell-based therapies and some of the work under way in his own start-up in Bengaluru.
The rest of the magazine has many interesting stories: on mushrooms as a building material, on low-carbon cement, and on microplastics. All of these stories deal with major environmental problems that humanity will face in the future. As happens with all our stories, our writers report less on the problems themselves and more on how scientific advancements are helping the world solve them.
This is the first issue of Shaastra in the new year. We have completed a year of being in print, and we look forward to bringing more issues this year. We hope you will enjoy reading them as much as we have enjoyed producing and publishing them.
Have a
story idea?
Tell us.
Do you have a recent research paper or an idea for a science/technology-themed article that you'd like to tell us about?
GET IN TOUCH