The cancer detective
from Shaastra :: vol 01 issue 02 :: Mar - Apr 2022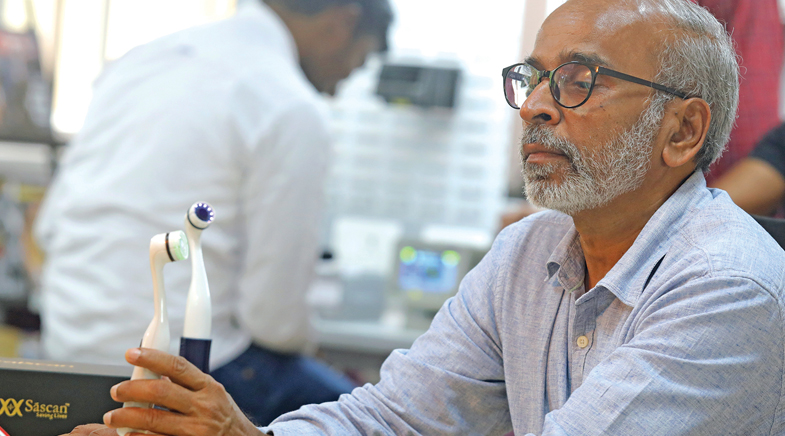 Subhash Narayanan's mother suffered from a false positive cancer diagnosis. Today, he is a life-saver for thousands.
There were no drumrolls when the winner of the Startup India Awards 2021 in the Diagnostics (Health and Wellness) category was announced earlier this year: the event, held online owing to COVID-19 restrictions, was somewhat low on fanfare. But arguably no one was more deserving of a theatrical percussion flourish than winner Sascan Meditech's founder, Dr Subhash Narayanan. Aged a sprightly 68 years, he defies the stereotypical start-up poster boy image. But his entrepreneurial journey - which culminated in a non-invasive, Machine Learning-enabled camera device that can scan for oral cancer at relatively low cost - is laced with sweat, toil, and a fair share of tears.
That journey began in a hospital ward in Kerala in the 1960s. The son of a Sanskrit scholar, Narayanan, then 12, and his mother had travelled about 200 km from home to a speciality hospital attached to the Government Medical College in Thiruvananthapuram. She had had a neck pain, which had defied diagnosis for long. Eventually, the findings of a series of tests came as a rude shock to the family: she was diagnosed with cancer.
The doctors operated on a tumour in her neck - and subjected her to energy-sapping radiation therapy, Narayanan recalled during a phone interview to Shaastra in February. Even so, "they said she won't survive beyond two years." That treatment regimen left her bedridden for two years, and additionally left her with various disabilities, which required hospital rounds. Narayanan would accompany her on these therapy sessions, and the experience had a profound effect on him. He learnt, up-close and at a personal level, the pain and peril faced by cancer patients - and the high cost of treating life-threatening diseases. Perhaps, the young Narayanan reckoned, early diagnosis would save lives - and money.
PAST ISSUES - Free to Read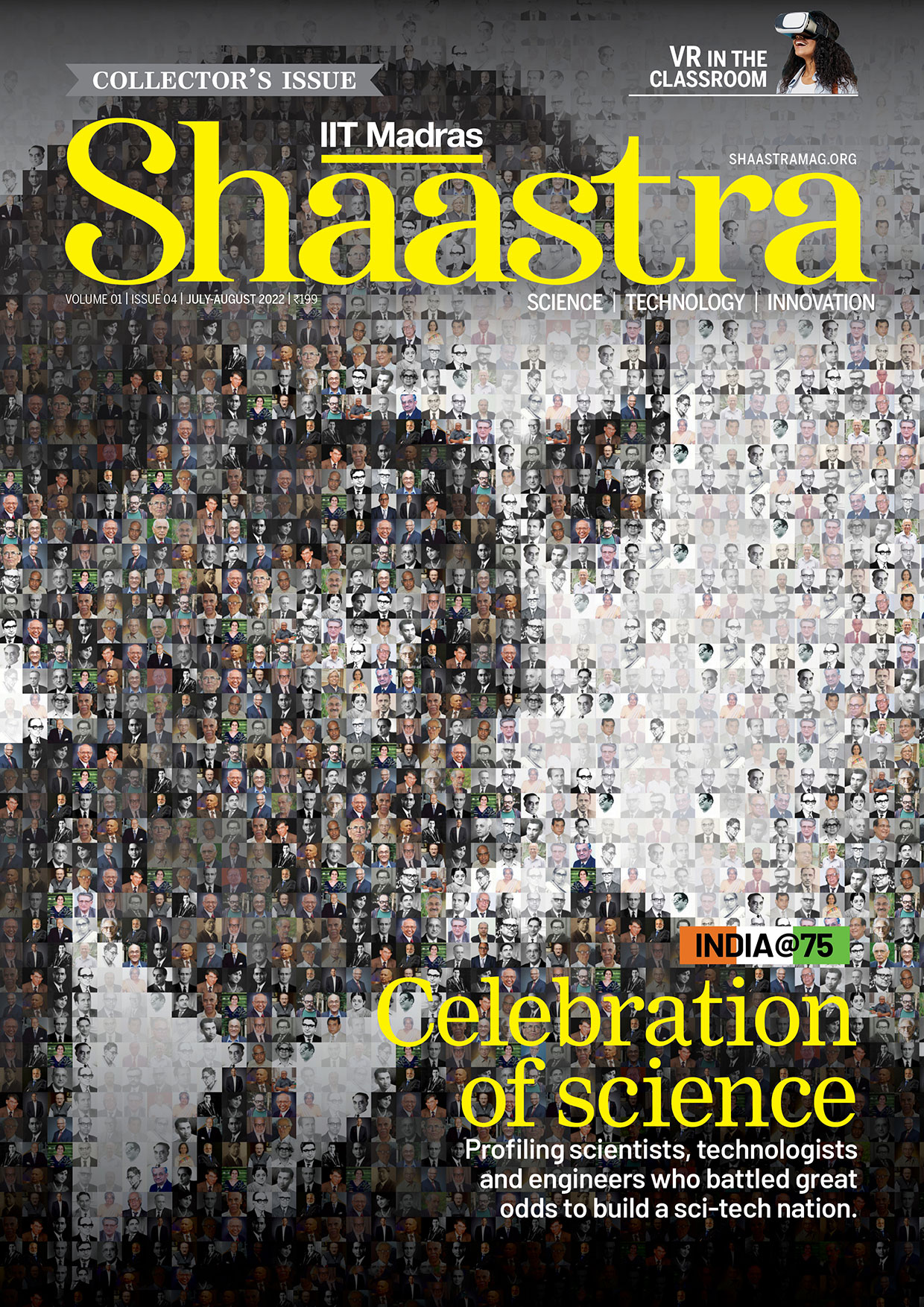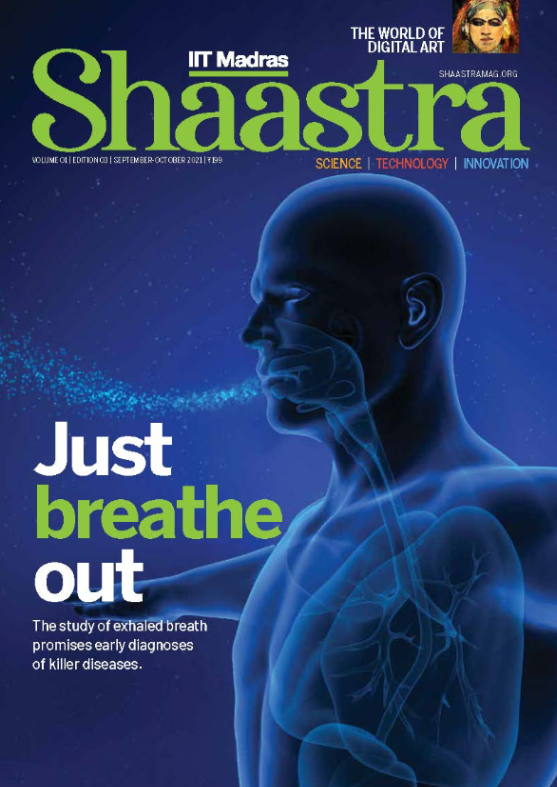 Have a
story idea?
Tell us.
Do you have a recent research paper or an idea for a science/technology-themed article that you'd like to tell us about?
GET IN TOUCH