At a climate crossroads
from Shaastra :: vol 01 edition 02 :: Jul - Aug 2021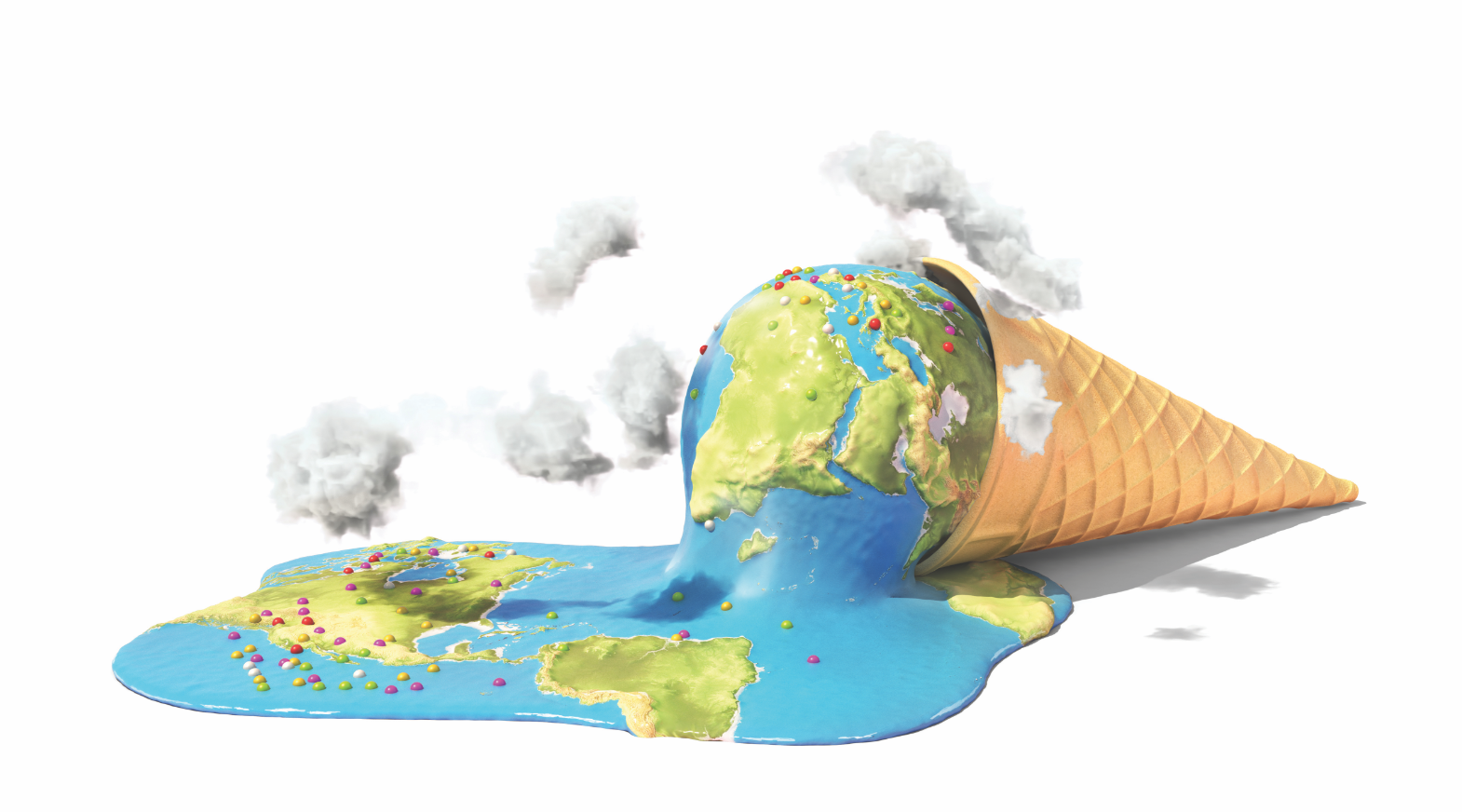 Ahead of the upcoming IPCC report, 'hellfire and high-water' images around the world amplify the urgency of climate action.
If the world needed reminders of the grim consequences of 'climate inaction', 2021 has provided them in ample measure. Scorching heat waves across the Pacific Northwest pushed temperatures in Canada and the U.S. to a record 50° Celsius; and intense flooding in Belgium, Germany and the U.K., in Zhengzhou in China's Henan province, and nearer home in parts of Maharashtra and Himachal Pradesh made for apocalyptic images. Taken together, they validate U.N. Secretary-General António Guterres' warning in April that 2021 would perhaps be the "make or break" year to commit to action to avoid all-round devastation induced by climate change. 
The world's leading climate scientists began discussions in late July to approve the next report on the physical science basis of climate change – the first of three reports of the Intergovernmental Panel on Climate Change (IPCC's) Sixth Assessment Report. In the run-up to the August 9 release of the report, the central issues had been framed in stark fashion.  
A May 2021 report of the World Meteorological Organization noted that there was a 40% chance that the annual average global temperature would reach 1.5°C above the pre-industrial level in at least one of the next five years. In 2020, one of the three warmest years on record, the global average temperature was 1.2°C above the pre-industrial baseline. WMO data also established that the past two decades have seen 18 of the 20 warmest years since record-keeping began in 1850.
And an analysis of the heat waves in North America, by the World Weather Attribution (WWA) Initiative, warned that in a future scenario of a "world with 2°C of global warming" –which at current emission levels would be reached as early as the 2040s – such hellfire events would occur every 5 to 10 years, rather than the current estimates of once every 1,000 years.
The outlook for India too is no less alarming. A national climate change assessment report, released in 2020 by the Ministry of Earth Sciences, projects the average temperature across India to rise by the end of the century by about 4.4°C over the 1976-2005 average in the absence of action, the worst-case scenario. This could increase the frequency of heat waves, severe droughts and cyclonic storms, and of floods in the Himalayan river basins, it warned. 
All this calls into question countries' commitment to implementing the 2015 Paris Agreement, which pledged to cap the global rise in temperatures at 2°C, and preferably 1.5°C, compared to pre-industrial levels by the end of the century. 
Low-carbon technology may hold the key to decisive climate action, but rich countries hold a disproportionate share of the patents.
As United Nations Framework Convention on Climate Change (UNFCCC) Executive Secretary Patricia Espinosa noted, the world is at a "climate crossroads": it can still limit global warming to 1.5°C by taking appropriate decisions this year, or continue in the opposite direction, which could see a 3°C rise. 
For greenhouse gas emissions to be reduced by that magnitude would require an overturning of the current dependence on fossil fuels for energy, a rapid phasing out of fossil fuels and adoption of renewable energy. There is, however, little evidence of political will for such a drastic transformation, given some countries' continued excessive reliance on coal as the primary source of energy. According to a February 2021 UNFCCC report, to achieve the 1.5°C goal, global net anthropogenic carbon dioxide emissions must decline by about 45% from their 2010 levels by 2030, reaching net zero around 2050. And to limit global warming to below 2°C, carbon dioxide emissions need to decrease by about 25% from the 2010 level by 2030 and reach net zero around 2070. Countries are lagging way behind these targets. 
Technology may well hold the key to a transformation. There is no dearth of low-carbon technologies (LCTs): 2,464 LCT patents were issued between 2005 and 2015, up 316% over the 1990-2000 period. "For much of the past three decades, the growth rate for LCT patents has been double the growth rate of all technology patents," points out Marcello Estevão, Global Director, Macroeconomics, Trade and Investment, The World Bank Group. 
In theory, with LCTs becoming cheaper, if they are deployed in just four sectors – energy, transport, industry and buildings – the Paris Agreement goals can be achieved. But there's a snag: rich countries account for a disproportionate share of LCT patents, and the pace of technology transfer to developing countries – which could account for 90% of future carbon emissions – is abysmal. "The technology to power a low-carbon future is available," notes Estevão. "But unless it is transferred en masse to developing countries, it's unlikely the Paris Agreement targets for reducing emissions will ever be achieved."
If there's one thing that the recent 'hellfire and high-water' images from various parts of the world have established, it is that humanity can no longer afford to delay strong action. There is a fierce urgency to the need for climate action.
Have a
story idea?
Tell us.
Do you have a recent research paper or an idea for a science/technology-themed article that you'd like to tell us about?
GET IN TOUCH