The ideas factory
from Shaastra :: vol 01 edition 02 :: Jul - Aug 2021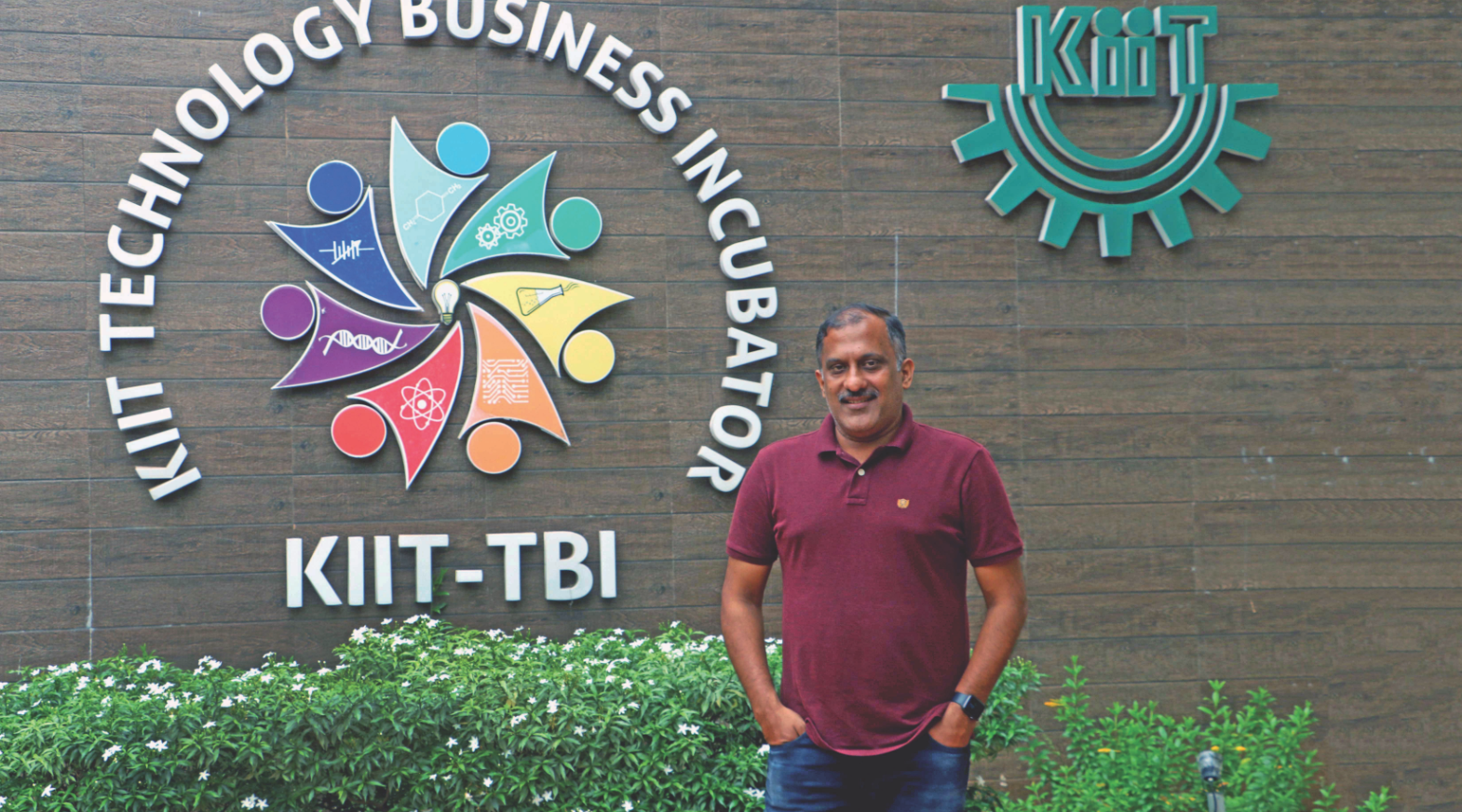 The KIIT Technology Business Incubator in Bhubaneswar punches above its weight in churning out successful start-ups. What's its secret sauce?
 
On a good day, the view from the top floor of the School of Biotechnology at the Kalinga Institute of Industrial Technology (KIIT) in Bhubaneswar can be enchanting. The campus of the Deemed University, which was recognised in 2020 as an Institute of Eminence, is set in a verdant part of Odisha's capital. Away to the east, even if out of vision range, the Kuakhai, a tributary of the Mahanadi, flows serenely; and to the north are the Nandankanan Zoological Park, the world's only conservation breeding centre of Indian pangolins, and the picturesque Kanjia Lake. 
Gazing out from that top floor, back in 2009, Prof Mrutyunjay Suar perhaps saw a bit farther out than most. What he saw was the future of the Centre for Innovation and Entrepreneurship, housed in that top floor, which he had conceived as an incubation centre where business ideas would be birthed, nursed and sent out into the world. And that future, to him, seemed golden – even given the challenges of getting students enthused about such ideas as innovation and entrepreneurship and (gasp!) risk in a State where a salaried job was perceived as the overarching career aspiration. 
In Odisha, jobs used to be seen as offering stability, says Suar, now CEO of what has evolved to become the KIIT Technology Business Incubator (KIIT-TBI). And to get students to understand that they could become job creators instead of job seekers was "like teaching them a new language from scratch," he recalls. 
Today, KIIT-TBI, which operates out of its own 1.3-lakh-square-feet campus, is acknowledged as the engine that drives the State's start-up ecosystem. Many of the 230 start-ups incubated here have acquitted themselves with distinction in their respective business fields; at least one is on the threshold of becoming a unicorn. 
In many ways, the story of how KIIT-TBI came to be in a Tier-II city, and of how it has spread its wings in just 11 years, has a fairy-tale quality to it. That it traces its roots to a private university in a State that, back then, did not have a start-up policy, nor any enabling factors like access to funding, a network of investors, a culture of innovation or expertise makes this even more striking. Parallels with Silicon Valley are, of course, exaggerated, but to the extent that there are echoes of companies that started off in a garage and went on to become giants, there certainly are some shared experiences. 
Of course, Bhubaneswar had some things going for it: even back in 2009, it was acknowledged as a centre for higher education, with several universities, both government-run and privately funded. Over in California, Stanford University and other state colleges played a crucial role in the development of Silicon Valley; in Bhubaneswar, it was a private university, KIIT, that became a feeder for innovators.
THE BEGINNINGS
The KIIT incubation centre was conceptualised in 2008 as the Centre for Innovation and Entrepreneurship, and after securing sanction and funding from the Department of Science and Technology (DST), it became KIIT-TBI. The 'start-up team' at TBI was composed mostly of academic staff of the School of Biotechnology of KIIT University. Over time, that core group went about identifying and establishing a network of mentors and investors.
These mentors were not desk-bound academic professors who had only a lot of textbook wisdom to impart. These were enterprising people who could ideate, connect and help build an innovation ecosystem. The first generation of innovators were predominantly students, given the ease of tapping their potential and working closely with them.
One of the early success stories was FarEye, a digital logistics start-up conceived by three KIIT graduates Kushal Nahata, Gautam Kumar and Gaurav Srivastava, and incubated at KIIT-TBI. Today it has a client base of over 150, including global logistics firms, retail giants, and health and home-care products companies, across 30 countries. After raising $100 million in Series E round funding in May 2021, the company has set its sights on becoming a unicorn, perhaps as early as this fiscal year. 
Also among the early start-ups that traces its roots to KIIT-TBI is Maa Kanak Biofertilizers, which sought (and secured) expertise on technology to scale up production and market its produce. 
Success of this sort begat yet more success. The high-water mark set by these first-generation start-ups attracted more innovators, and soon KIIT-TBI was humming with entrepreneurial energy.
THE SECRET SAUCE
Although Bhubaneswar acquired an innovation ecosystem much later than, say, Kolkata and Indore, it is KIIT-TBI's somewhat unique model that gives it a sustainable edge. Unlike other incubation centres, which provide infrastructure support and co-working spaces, KIIT-TBI focusses on deep technology and high-risk innovations with game-changing potential. The centre does, of course, promote technology, biotech and social incubation enterprises, but almost 75% of its incubatees operate in the manufacturing sector.
"Our USP is manufacturing and high-tech innovations," says Suar. "We always wanted to go beyond the IT sector. We want to spur innovations that will impact human life." 
This sharp focus has helped KIIT-TBI stand out, and it shows in the profiles of the companies it has nurtured. Whereas in Indore, the top start-ups from similar incubation centres operate in the realms of food delivery, web and app development or computer software, KIIT-TBI is into deep tech and manufacturing.
Nusrat Sanghamitra's CyGenica recently raised $1.4 million in a seed fund investment round led by Irish venture capital investor SOSV.
The experience of Dr Nusrat Sanghamitra, who co-founded CyGenica, a biotech company that uses technology for safe therapeutics delivery systems, is illustrative. 
In 2016, Sanghamitra, then a researcher, was looking for funding, and chanced upon a KIIT-TBI advertisement. "I had no idea about the incubation centre," she says. "I wanted funding for my research and approached KIIT-TBI. They helped me secure several grants, including a grant of ₹50 lakh from BIRAC" (Biotechnology Industry Research Assistance Council, the not-for-profit public sector enterprise from the Department of Biotechnology). Once her work became more widely known, "there was no dearth of funding," she adds.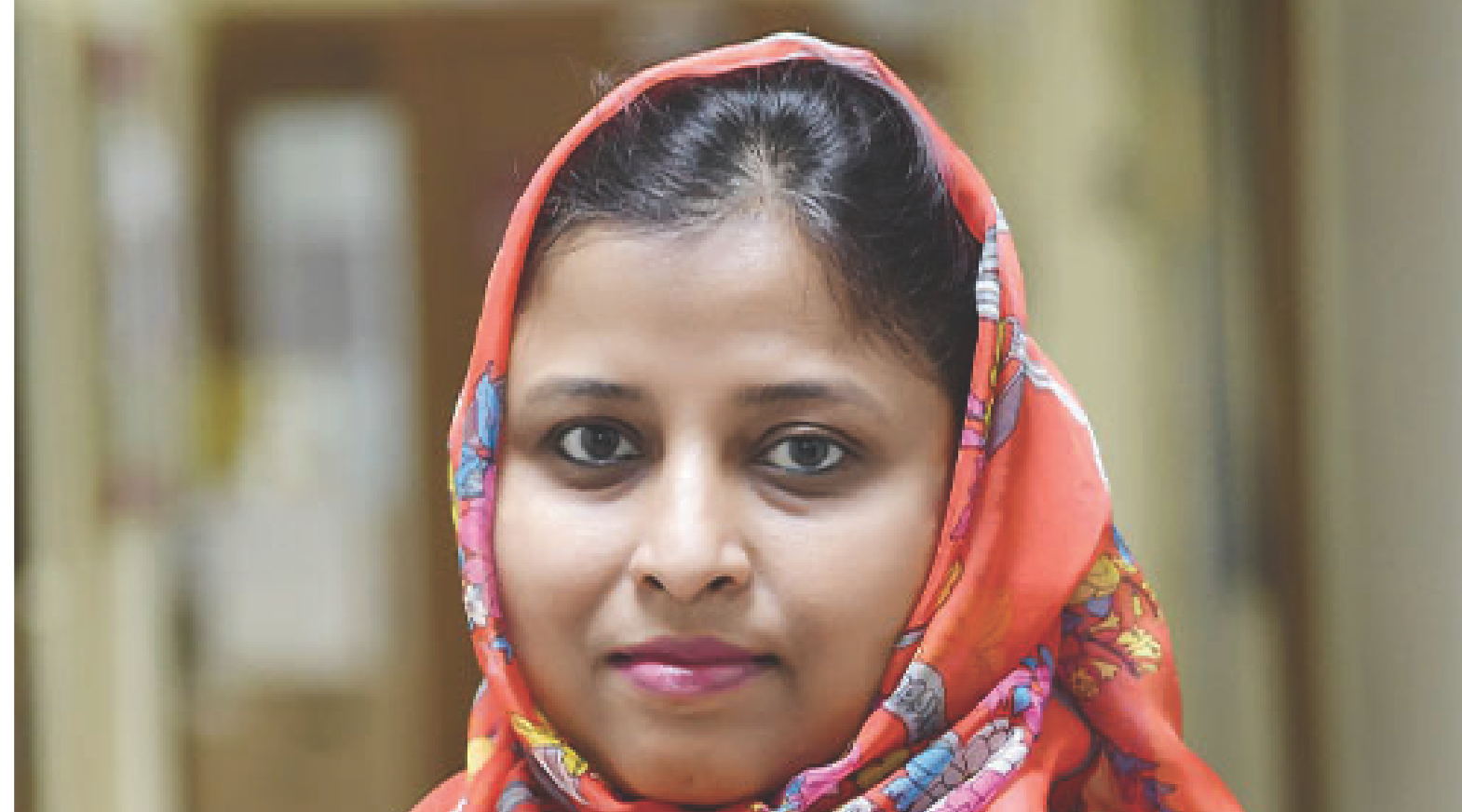 CyGenica, now an Indo-Irish company based out of Pune and Cork, has an ongoing collaboration with University College Cork, one of Ireland's top universities. The company has developed technology that uses the drilling technique to precisely inject molecules to specific cancer-affected cells, reducing the risk of side-effects and cost of treatment. It recently raised $1.4 million in a seed fund investment round led by Irish venture capital investor SOSV.
The KIIT University ecosystem, of which KIIT-TBI is an intrinsic part, has helped start-ups in non-traditional ways, too – for instance by delivering a ready market for a food manufacturing start-up. Rahul Chatterjee, a student innovator at KIIT-TBI, conceived of his start-up, Krea Foods, even when was in his third year at the School of Biotechnology. Krea Foods manufactures millet-based bakery and confectionary products, which are a healthful substitute for carbohydrates. 
The University campus, with its staff and student network, is virtually a mini township – and served as a market for Krea Foods' produce. In fact, the first customer for the millet-based food was the Kalinga Institute of Social Sciences (KISS) Foundation, a part of the KIIT group, which runs a residential school for 30,000 tribal children.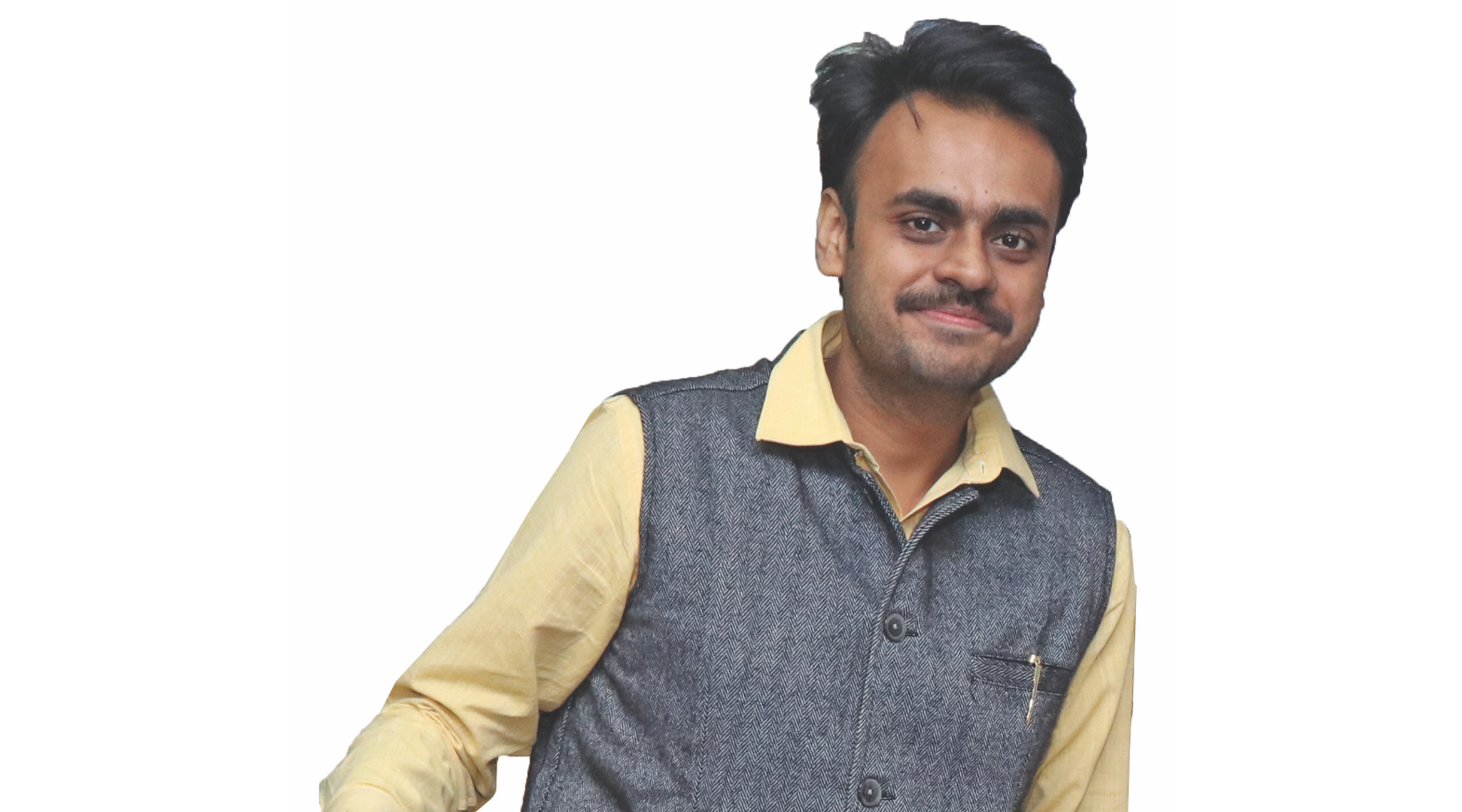 "A lot of people are sceptical about innovations in the food sector," says Chatterjee. The results of unhealthy eating habits do not show up instantly, "and so, most of us do not pay attention," he reckons. In his estimation, the food system in the country needs "a drastic change and I am trying to be a part of it." 
Chatterjee also runs a biofuel project, which converts waste cooking oil into biodiesel; it was first taken up at KISS for experimentation, and has since been accepted by the Bhubaneswar Municipal Corporation under the 'Smart City' project.
THE REVENUE MODEL
KIIT-TBI has a seed corpus of ₹23 crore, out of which capital assistance has been provided to 86 start-ups, and ₹15.8 crore has been deployed as seed fund. These investments have seen two-fold returns in most cases – and as high as 5x in some cases. 
Besides its own seed fund, KIIT-TBI has raised an additional ₹10 crore through grants and fellowships offered directly to the individual/group. Since 2012, innovators have also been getting a ₹50-lakh grant through the Biotechnology Ignition Grant (BIG) scheme from BIRAC. So far, 120 biotech companies have received the BIG payout. 
The push towards manufacturing, in particular, has attracted over 25 investors, who were impressed with the diverse sectors in which the start-ups operate, and the quality of the innovation. 
Gurugram-based PadUp Ventures, an angel investor group and a mentoring platform, has been working with KIIT-TBI. It has invested in 15 innovations and mentored some 50 start-ups. 
PadUp co-founder Pankaj Thakar reckons that the open innovation system at KIIT-TBI, which facilitates collective mentoring and creates a pool of investors, has given the start-ups that it incubates an edge. A start-up, he says, needs more than an idea. "It has to be structured and converted into products and services, which customers can use." Most incubation centres believe in invention, but for an invention to become an innovation, "it should have some value to the society – and some commercial value." In his estimation, KIIT-TBI has been able to "tap the right resources."
PROBLEMS AND SOLUTIONS
In some ways, KIIT-TBI's growth has mirrored that of its host city. As a Tier-II city, Bhubaneswar was still in the growth phase when the incubation centre came up; this offered a perfect setting for unfettered experimentation and innovations. The choice of Bhubaneswar among the first set of 20 cities identified for the 'Smart City' project in 2015 gave an additional boost to entrepreneurial ventures.
Mrityunjay Sahu, founder of Bariflo Labs, which was incubated at KIIT-TBI in 2018, reckons there is a counter-intuitive dynamic at work. For start-ups to grow, he says, "the location needs to have some kind of problems." As a growing city, Bhubaneswar faces a number of challenges in different sectors – and to solve these issues, "innovators like us need to come into the picture," he adds. 
Bariflo Labs uses fluid dynamics and Artificial Intelligence to offer technological solutions for aqua-farm management. The project, which was to have been kick-started in Odisha, faced delayed funding, and has since taken off in Tamil Nadu and is now in deployment stage in Hyderabad. The company has its corporate offices in Bhubaneswar and Chennai, and will open one more in Hyderabad. The team is currently in talks with authorities to finalise sustainable farming projects in four cities: Jajpur, Bolangir, Berhampur and Puri.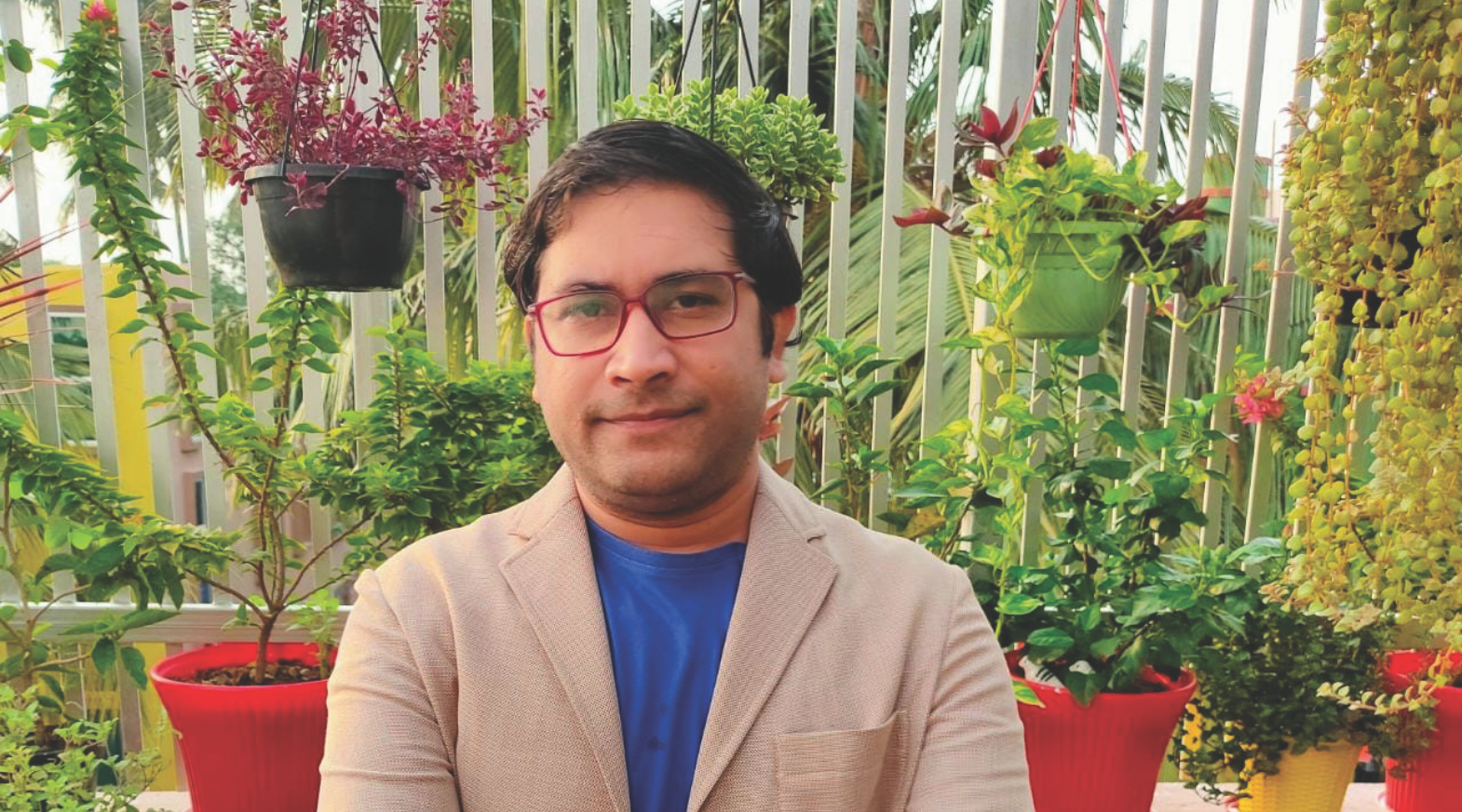 As a growing city, Bhubaneswar faces several challenges – and to solve them, "innovators like us need to come into the picture," says Sahu.
Centres such as KIIT-TBI may have provided fertile soil for ideas to be incubated, but Bariflo Labs' experience points to a felt need for some of the start-ups to look beyond the State for their expansion. Suar reasons that a lack of sufficient investors in Odisha may account for that. "Other States have a better network of investors, which is crucial for any innovation," he points out. In fact, he adds, most of KIIT-TBI's investors are from other States. "Typically, many Odisha investors consider it risky to invest in deep science and technology projects. They are more interested in IT projects," he says.
MENTORING INCUBATORS
Having established its credentials in establishing an ecosystem for innovation to flourish, KIIT-TBI is now being called upon to replicate its success elsewhere and mentor at least 10 innovation hubs in the North-East. 
"KIIT-TBI can now run on auto-pilot with minimal monitoring," says Suar. That frees up planners to create mini models of the centre in other geographies. States in the East and the North-East of India have tremendous scope to grow through technology and innovations, and "our aim is to develop eastern India as an innovation hub," says Suar. 
Over the next five years, KIIT-TBI will look to delve deeper into high-risk deep-technology companies. Its aim is to build a critical mass of sustainable start-ups, which may not be scalable at the moment, but can prove to be a game-changer in the future. 
Now that the small acorn that was planted in 2008 has grown into a mighty oak, Suar is scaling up his ambitions for the centre. "We are now looking at bigger grants," he says. "We want to develop several companies with a turnover of ₹10-20 crore, which can then be developed into ₹1,000-crore companies." 
An entrepreneurial force has been unleashed in India, he senses, with the same far-sighted vision he had back in 2008. "And we want to build a conducive environment for more start-ups to flourish."
Have a
story idea?
Tell us.
Do you have a recent research paper or an idea for a science/technology-themed article that you'd like to tell us about?
GET IN TOUCH