Start-up stars
from Shaastra :: vol 01 edition 02 :: Jul - Aug 2021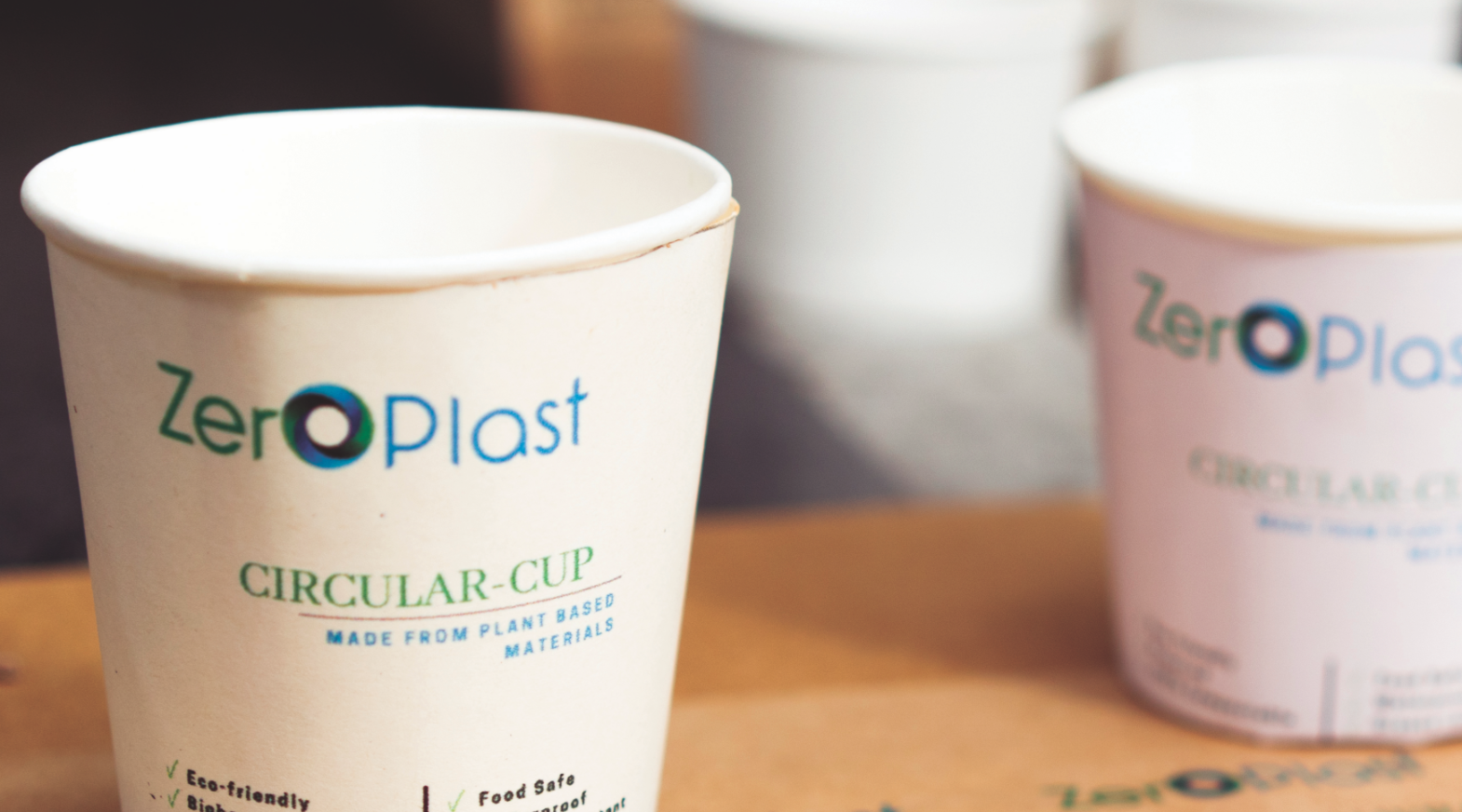 Profiles of three entrepreneurial ideas in various stages of evolution.
Zeroplast
Founders: Aditya Kabra, Kadhiravan Shanmuganathan
Year: 2019
Big idea: Bioplastics from crop residue
As a Master's student at the Indian Institute of Science Education and Research Pune, Aditya Kabra would often go on clean-up drives on nearby trekking trails to remove plastic waste. However, he realised that clean-up drives are a temporary fix: plastics kept accumulating quickly. About this time, Kabra met Kadhiravan Shanmuganathan, a scientist at the CSIR- National Chemical Laboratory in Pune, who was working on developing cellulose-based plastic alternatives. They decided to join forces and form Zeroplast in 2019.
Zeroplast aims to kill two birds at one stroke: collect crop residue that farmers discard, and use it to make durable bioplastics. This way, farmers will burn less crop residue, and non-biodegradable waste generation will be reduced. The company got going with a NIDHI-PRAYAS grant from the Department of Science and Technology in 2019. In 2020, it received the Biotechnology Ignition Grant from the Department of Biotechnology (DBT). And in 2021, it was among the top 5 start-ups in Techtonic–Innovations in Waste Management program, an initiative by Social Alpha and the H&M Foundation. In all, Zeroplast has so far raised ₹71 lakh via grants and prizes.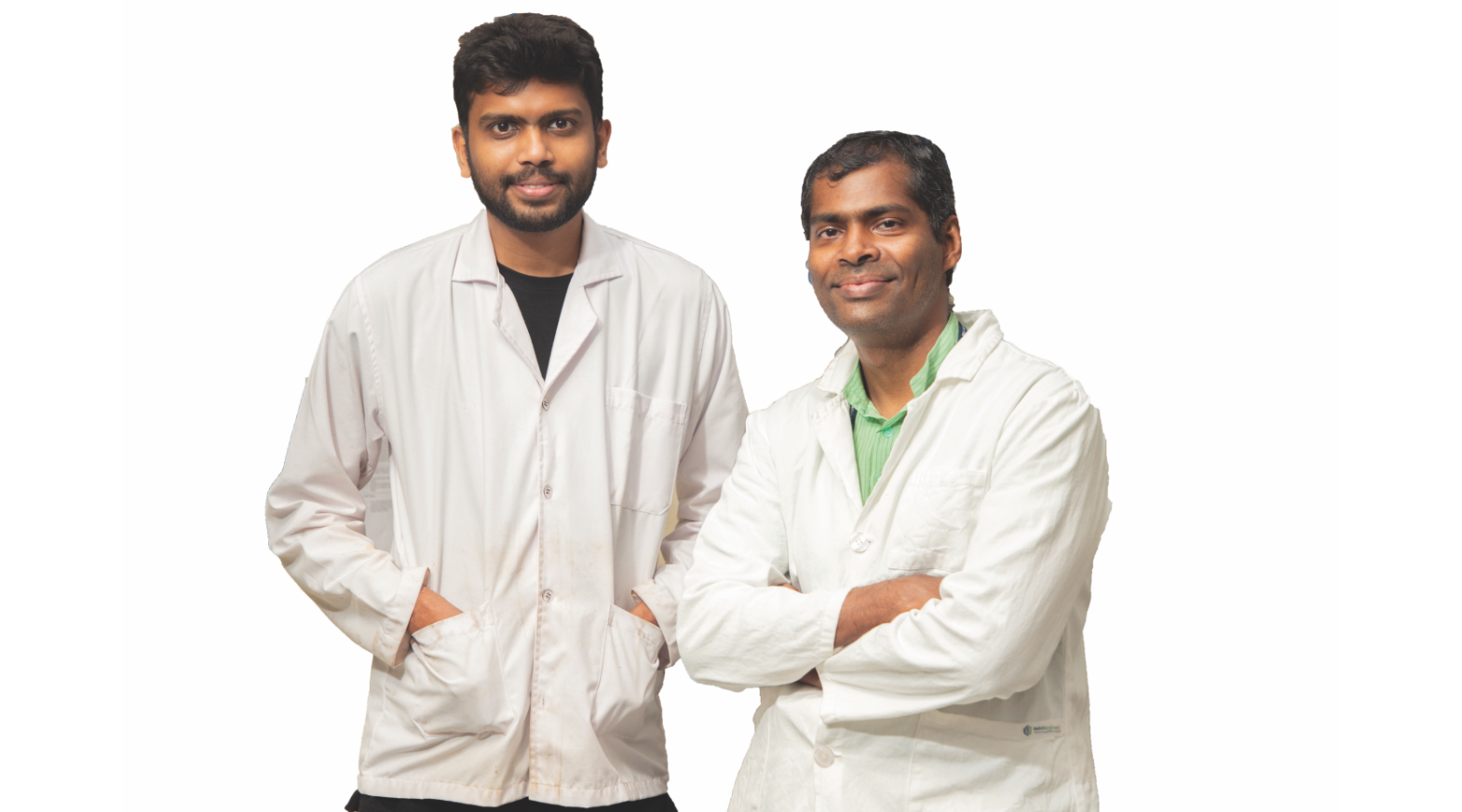 The raw material for Zeroplast is cellulose from crop residue, which is available abundantly in India. "A two-acre farm produces five tonnes of crop residue," says Kabra. Although bioplastic-based products are available in India, they have not been able to replace traditional fossil-fuel-based plastics. 
Some plastics made in India are fabricated with bioplastics sourced from other countries. Another category, made with corn starch, is quite popular, but is expensive. A few start-ups are making bioplastics using bacteria and even seaweeds. 
To make their bioplastic, the Zeroplast team extracts cellulose from crop residue, using the same technology that the paper industry uses. It then converts the cellulose into bioplastic through a series of proprietary steps. The end-product is a bioplastic that does not have a long manufacturing process, is thermostable, biodegradable, and matches the performance of traditional plastics.
Zeroplast is currently working on two categories of bioplastics: a flexible type that can be used as thin films used in packaging and disposable cutlery, and a rigid type for use in toys, packaging for cosmetics. Zeroplast has obtained certification from the Indian Institute of Packaging for using its bioplastic in food packaging. In fact, Zeroplast bioplastic's food safety performance is better than conventional plastic as it does not leach out chemicals, says Kabra. Its barrier properties—the ability to act as an effective barrier against water and oil—are comparable to regular plastics and it is stable at up to 140°C. It is also easily compostable in natural conditions. Many traditional bioplastics require high temperature industrial composting facilities, but a Zeroplast-produced 200-GSM bioplastic can degrade up to 96% in 45 days in a home composting unit, the company claims. Even in natural soil environments, the bioplastic decomposes readily. In other words, if a Zeroplast bioplastic is thrown in the open, it will decompose into organic matter within 60 days.
Zeroplast needs to take its product out of the lab into an industrial facility. If it can validate its technology at scale and make a cost-efficient product, in a few years you might be drinking tea in a compostable bioplastic cup from Zeroplast.
- Manupriya
Myelin Foundry
Founders: Gopichand Katragadda 
Year: 2019
Big idea: Smart devices that perform computation at site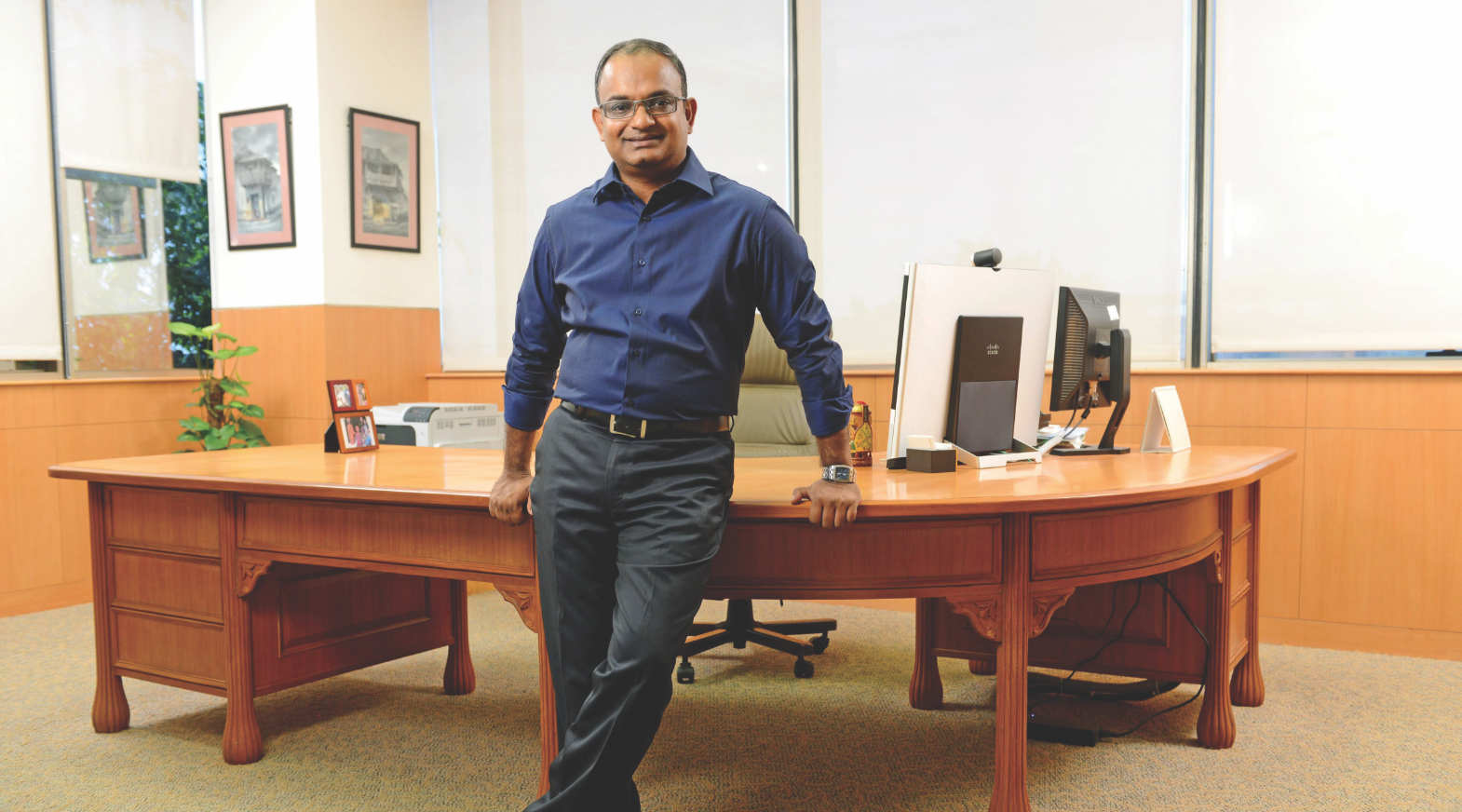 Gopichand Katragadda had worked with Artificial Intelligence and neural networks since the early 1990s and knew about its limitations to solve industrial problems. When he sensed real advances in the field a few years ago, he knew it was time to bite the bullet with a start-up. 
The change that Katragadda wanted to exploit came in neural networks, and specifically in convolution neural networks. Till recently, as high-performance computation was not easily available, the field applications were limited to simple use cases. Computing at site was difficult, and so it was not possible to perform real-time applications. Over the past decade, breakthroughs in convolution neural networks along with other advances changed. Katragadda quit his job as Group CTO of Tata Sons and set up Myelin Foundry in January 2019. 
Computation at site is a necessary condition for taking real-time decisions. Cold rolling of metal sheets requires precise adjustment of temperature and pressure in real time. Driver assistance systems need to analyse data instantly and provide constant inputs to the driver. Over-the-top (OTT) media platforms require constant data analysis to understand what people are watching. Personal medical devices need to monitor data all the time to avoid emergencies. 
In all these cases, data were being sent regularly to the cloud for analysis. Edge computing, a paradigm where the processing and storage of data is done close to where data is generated, wasn't being done in most of the cases. There were reasons for that. The data being generated were complex, and it wasn't easy to process them in limited computing environments consuming small amounts of energy. In some cases, like mobile phones, the edge was different in each case. There was no standard hardware, which in many cases was using old-generation technology as well. From 2017 onwards, the amount of hardware with advanced capabilities began to increase rapidly. Companies developed techniques using AI to simplify problems. Recently, techniques in convolution neural networks became powerful enough to identify images well. Myelin Foundry, which has raised $2.5 million, is setting out to exploit these advances.
 
Myelin's initial business model was to provide microservices (as the company calls it) along with a product. A product sits on the consumer's hardware, analyses information and provides feedback for rapid action. It allows a boiler, for example, to be maintained before it fails completely. Another project was to use heart rate variability and bioimpedance, which is the response of the body to an electric current, to predict inflammation in the body. 
Such services may become common in the future, as devices acquire intelligence over a period of time. At the moment, Myelin has two customers in OTT platforms, five industrial pilot projects and two paying customers. 
- Hari Pulakkat
Planys Technologies
Founders: Tanuj Jhunjhunwala, Vineet Upadhyay, Rakesh Sirikonda, Prabhu Rajagopal, Krishnan Balasubramanian
Year: 2015
Big idea: Underwater robots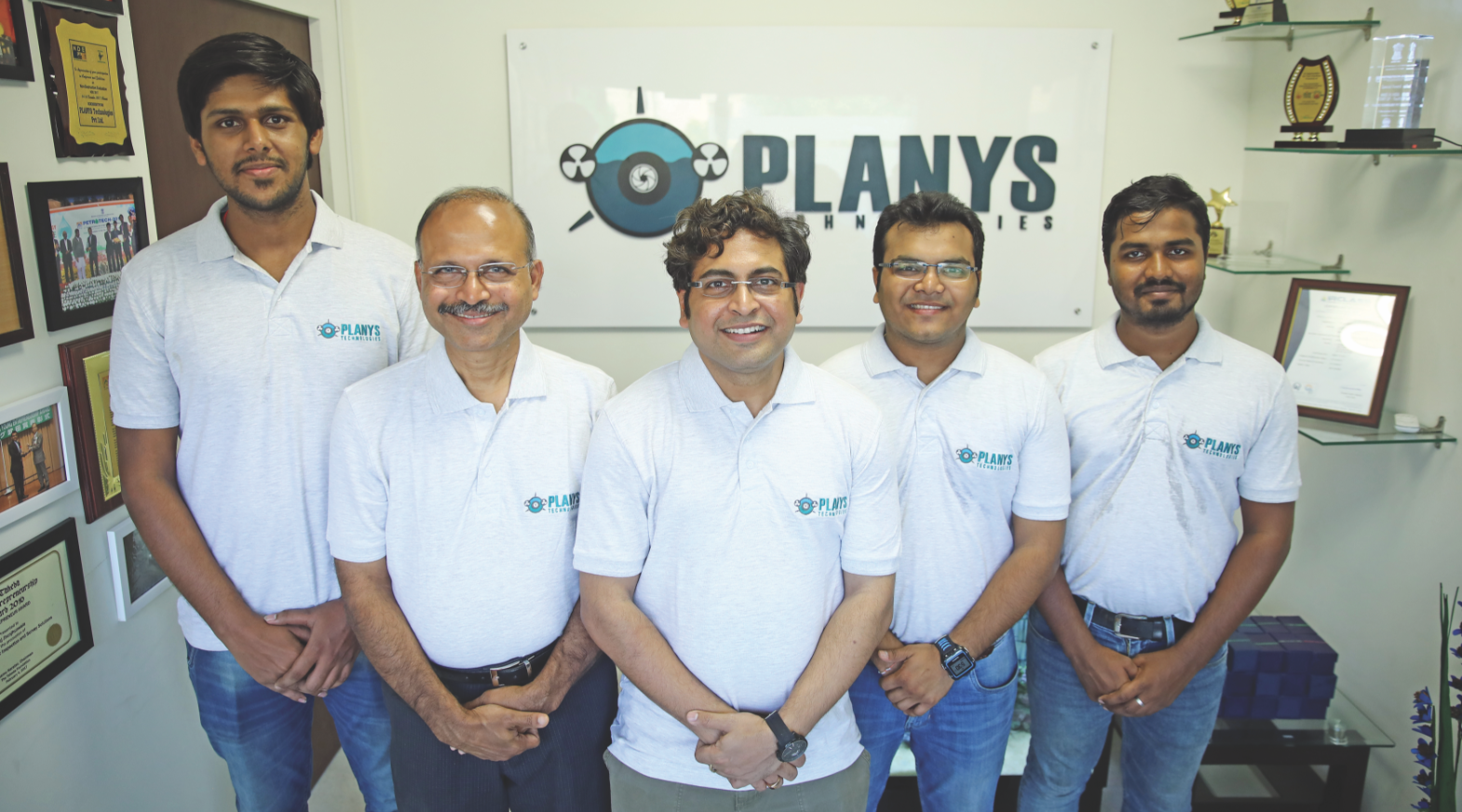 As a B. Tech student at the Indian Institute of Technology Madras (IITM) Department of Mechanical Engineering, Tanuj Jhunjhunwala was no stranger to underwater robots. Along with his friends Vineet Upadhyay and Rakesh Sirikonda, he had built many robots at the department's tinkering lab, which could function underwater. The trio was also aware of the IITM faculty's work in advising ports and dams in the maintenance and safekeeping of underwater structures. By the time they graduated, it became apparent to the three that a significant opportunity lay in monitoring the health of underwater structures – and that given their experience in building underwater robots, they could fill this need gap.
In June 2015, Jhunjhunwala, Upadhyay, and Sirikonda, along with two IITM faculty members—Prabhu Rajagopal and Krishnan Balasubramanian—started Planys Technologies. The idea of using marine robots to monitor the health of underwater structures was new in India. Until then, underwater monitoring was done by divers who would visually inspect structures and report on their health. This method has many drawbacks: hazardous conditions for divers, inaccurate post-inspection data analysis, non-digital reporting, and human limitations.
Planys' robots collect data through three methods: visual inspection, measuring the level of corrosion, and using sonar sensors to assess underwater conditions. The robots are equipped to conduct high-definition marine videography, murky-water inspection and robotic cleaning. The use of ultrasonic, magnetic, and sonar sensors provide unique insights.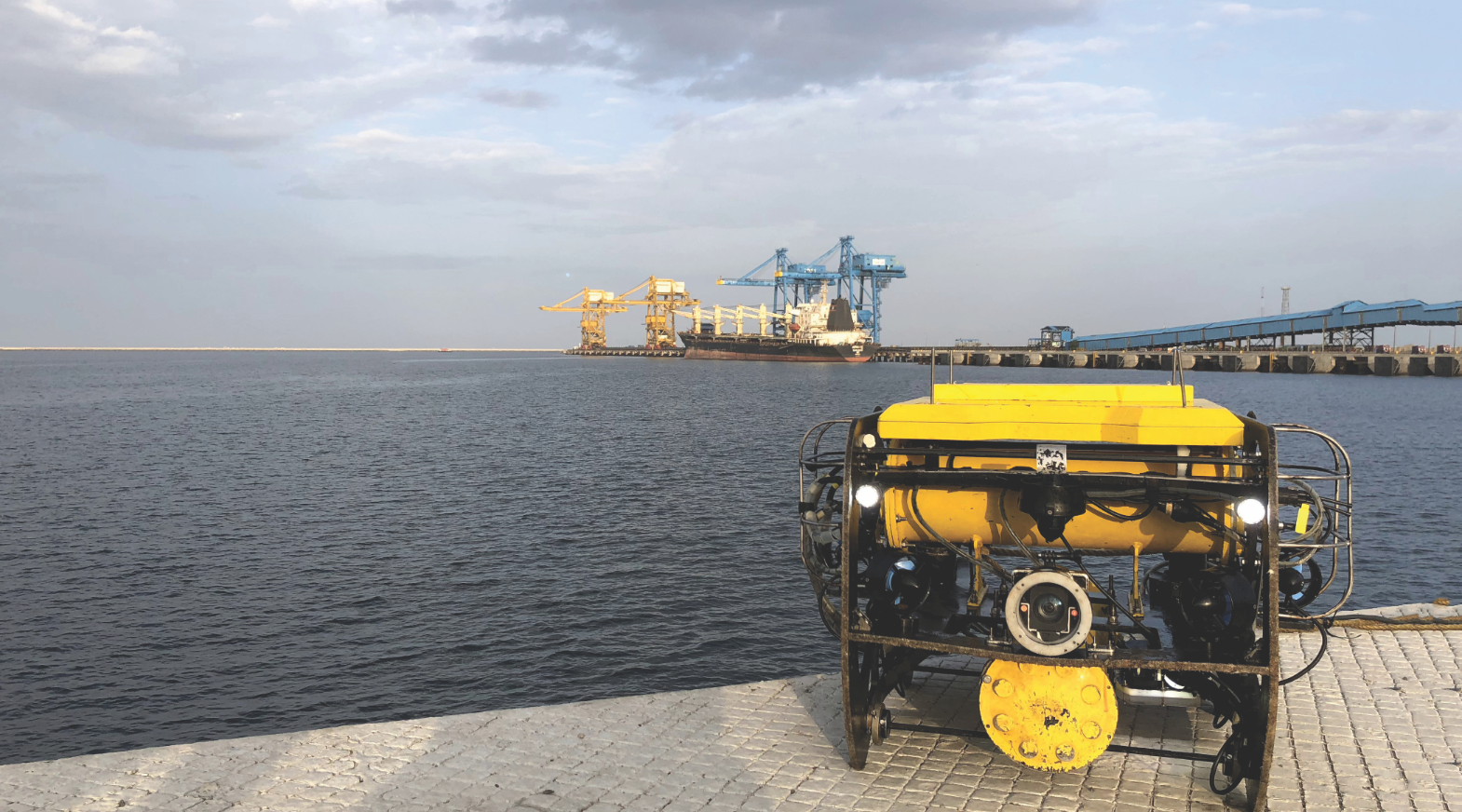 For example, while inspecting a reservoir, Planys robots discovered high silt deposition at the base, which compromised the reservoir's holding capacity.
Planys also innovated in the way information is made available to clients, with digital dashboards allowing assessment of hours' worth of data rapidly and comparison of data across years. Companies with underwater structures can use the information to shift from a time-centric protocol to a risk-centric protocol to manage the asset. Planys' USP is that it provides an end-to-end underwater inspection solution: use of robots, non-destructive testing of structures, and digital reporting.
Planys' robots are being used by the water resources department of States (Karnataka, Maharashtra); the Indian Railways; PSUs, including NTPC, HPCL and BPCL; highways departments; EPC contractors like L&T; and the Chennai port. 
Planys currently works on a service-based model. Jhunjhunwala likens it to a taxi service: the Planys team bring the robots to underwater structures whenever an inspection is needed.
Planys is also eyeing the international market. As Planys looks to expand its footprint, its biggest challenge is in convincing customers to transition from traditional methods to technology-enabled methods of underwater asset management. 
- Manupriya
Have a
story idea?
Tell us.
Do you have a recent research paper or an idea for a science/technology-themed article that you'd like to tell us about?
GET IN TOUCH