The building blocks of biology
from Shaastra :: vol 01 issue 04 :: Jul - Aug 2022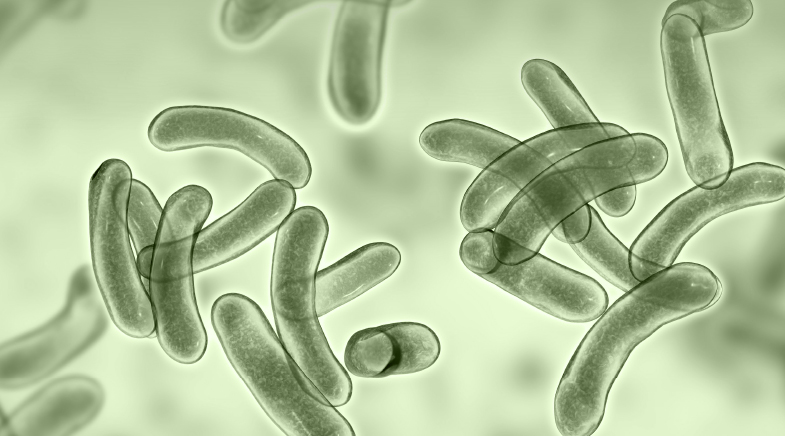 The future belongs to biology, and the subject is catching up with other branches of science and engineering.
Modern biology in India started with J.C. Bose and his experiments on plants early in the 20th century. An important step after that was the School of Tropical Medicine, set up in Calcutta in 1910. By the time of independence, India had some prominent biologists, such as Ram Nath Chopra, Panchanan Maheshwari, Salim Ali and Janaki Ammal. At that time, biology in India consisted largely of taxonomy, entomology, medicine and fermentation. True modern biology — molecular biology, genetics, structural biology — took time to take root.
The first serious step in this direction was taken at the Department of Physics in Madras University. Lakshmanaswami Mudaliar, its visionary Vice Chancellor, brought G.N. Ramachandran in 1952 to the university as a Professor of Physics. Using rudimentary facilities, Ramachandran and his student Gopinath Kartha worked on the structure of collagen and published their results in Nature in 1954. It was the first major publication from India in modern biology. Although structural biology arrived a bit late in the country, it started with a bang.
The second step towards modern biology was in TIFR, when Homi Bhabha asked Obaid Siddiqi to start its molecular biology department. Bhabha had a vision that was larger than TIFR, and had brushed aside objections to bring in molecular biology. Siddiqi later moved to Bangalore to start the National Centre for Biological Sciences under TIFR, but a part of the department remained there and grew subsequently.
Biology has expanded in India in the past four decades. Many institutions have come up with state-of-the-art facilities. Several IITs — which for a while stuck to engineering, physics and chemistry — have also started biology departments, which are now producing quality research. However, the slow start has had its impact. In the past 75 years, fewer biologists in India have made their mark on the international scene than physicists and chemists. The field requires high-tech and often expensive equipment, which are still hard to come by in India on time. Setting up biology institutions requires high investments, and so there are fewer high-quality ones in India than there are in small western European countries. Yet, the future belongs to biology, and the subject is catching up with other branches of science and engineering.
S.N. DE
Many on our biology list could easily have belonged to other groups. Sambhu Nath De falls in this category. He could have been on the list of top medical scientists the country has produced. He was a doctor by training but a researcher by temperament. He thought — and experimented — like a biologist. His discovery of the cholera enterotoxin paved the way for a molecular understanding of the disease. It also had an impact on biology, as the cholera toxin is a tool to study the entry of proteins into cells. To understand the disease-mechanism of cholera, the world had to wait for 70 years after Robert Koch discovered the organism.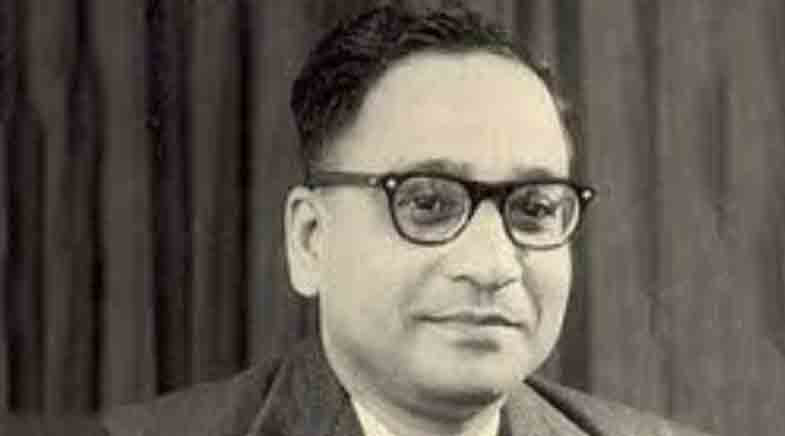 De had got his medical degree from the University of Calcutta in 1939. He went to University College London for a PhD eight years later. In between these degrees, he had worked as a demonstrator of pathology. He came back in 1949 to Calcutta Medical College and worked in the pathology division till his retirement. He worked on cholera throughout the 1950s, developing a unique rabbit model to study the disease mechanism. His study culminated in the discovery of the toxin in 1959. The discovery stimulated research to find a neutralising agent to the toxin. The work got him worldwide recognition, but his name remained unrecognised in his home country. He died in 1985. Although he had been nominated for the Nobel Prize, he won no award in his home country.
OBAID SIDDIQI
Homi Bhabha first heard of Obaid Siddiqi in a letter from Leo Szilard, an influential physicist then. Szilard quoted biologist Guido Pontecorvo as saying that Siddiqi was the best biology student he'd had in 15 years. Bhabha invited Siddiqi to start the molecular biology department in TIFR. Biology was then considered a soft subject without the rigour of physics and mathematics, areas in which TIFR excelled. Some of its faculty objected to starting biology, concerns that Bhabha overruled. Siddiqi joined TIFR in 1962 and molecular biology started in India.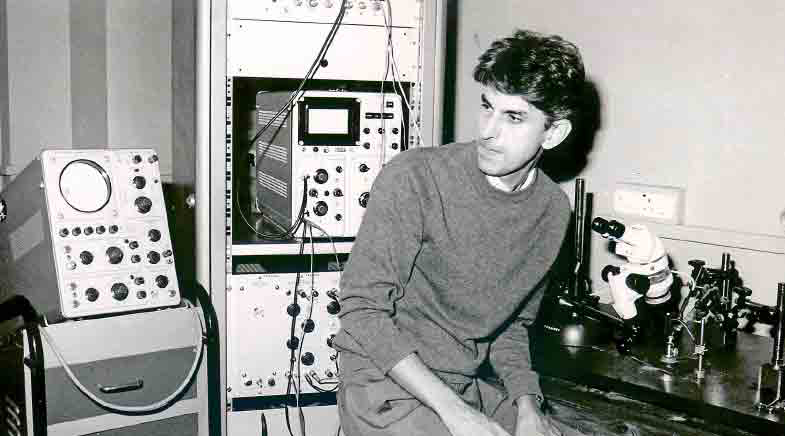 Siddiqi had worked on the mould Aspergillus at Glasgow for his PhD. In TIFR, he established a group on bacterial genetics that became known around the world. Siddiqi later switched fields to work on the neurobiology of the fruit fly. By the 1980s, it was clear that the TIFR biology unit needed a full-fledged institute. Siddiqi went through a complex series of negotiations that lasted more than a decade, finally resulting in the National Centre for Biological Sciences in Bangalore. The soft-spoken Siddiqi was a past master in the art of waiting. NCBS Director for four years, he passed on the directorship to K. VijayRaghavan. Although a small institute, NCBS has produced some of the best research in biology in the past two decades.
G.N. RAMACHANDRAN
Along with C.V. Raman, G.N. Ramachandran is largely seen as the Indian experimental scientist with the widest impact on the course of a scientific field. Just like Raman, Ramachandran also worked with meagre resources and made breakthroughs riding on the strength of ideas. And, like Raman, Ramachandran often found it difficult to work with some of his colleagues.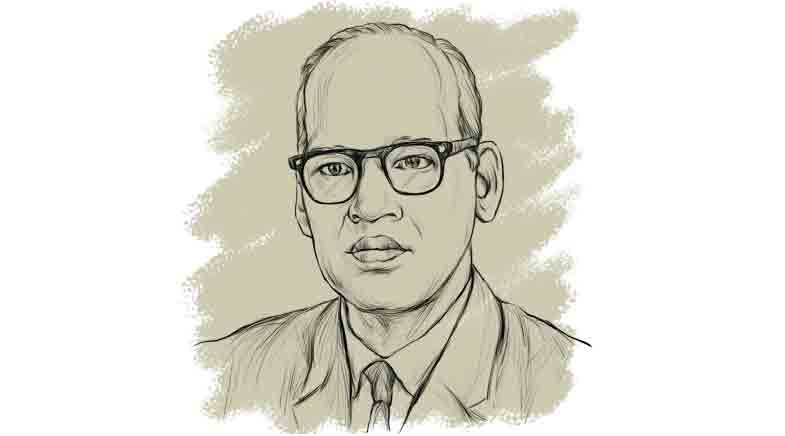 Ramachandran was Raman's student for his DSc, working on crystal optics. He went to Cambridge for a PhD in crystallography, returning to work at the IISc as Assistant Professor before moving to Madras University.
In Madras, Ramachandran was unsure of what to work on. The British crystallographer J.D. Bernal suggested collagen. Ramachandran and his students worked out its structure, which was not initially accepted by peers but later turned out to be true. The objection was based on the feeling that the atoms were too close in his structure. Ramachandran then worked out a general system that translated the three-dimensional structure of an atomic arrangement in complex molecules into a two-dimensional map. Called the Ramachandran plot, this technique now provides a method to check the allowable configuration of any molecule. So far, it has held true for all the proteins with known structures.
P. BALARAM
P. Balaram came to IISc in 1973 after postdoctoral work with Robert Woodward, and joined the Molecular Biophysics Unit (MBU) founded by G.N. Ramachandran. Woodward is considered the greatest synthetic chemist in 100 years, and Balaram had worked part-time on one of Woodward's most famous projects: the synthesis of B12, accomplished over a long period by working with hundreds of students and researchers. IISc had no facility for modern biology, let alone such complex projects. It took Balaram two years to find a place for a lab. He had by then concluded that he had to find a different way to do science in India.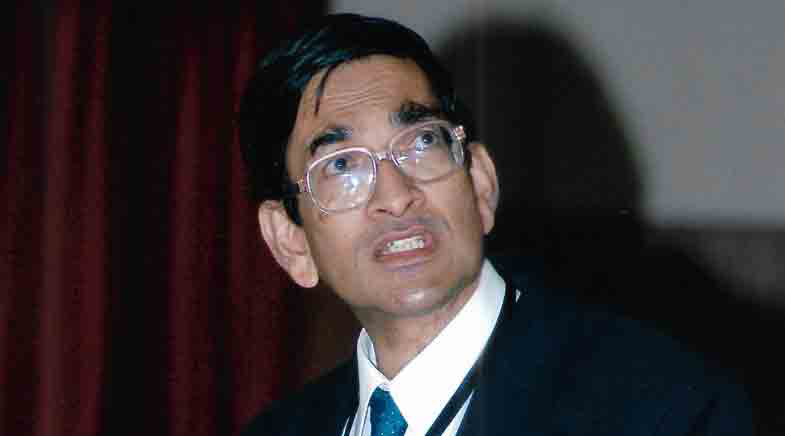 Balaram had accidentally seen a paper on an unusual peptide called alamethicin, a molecule that seemed to be involved in the transport of molecules across a cell membrane. He started studying peptides and continued to do so through the rest of his career. Before he left IISc in 2016, a span of four decades that included a stint as Director, Balaram had amassed a large body of work on the structure and function of peptides, which was recognised by the American Peptide Society with a lifetime achievement award.
RAGHAVENDRA GADAGKAR
For the past 50 years, molecular biology has been a popular subject, chosen by the best and most ambitious biologists. Raghavendra Gadagkar left this field after a PhD and chose a career in animal behaviour. He was captivated by the social life of a nondescript insect: a red paper wasp. Even during his undergraduate days at Central College in Bengaluru, he used to spend considerable time watching these paper wasps, which came out of nests they'd built on classroom windows.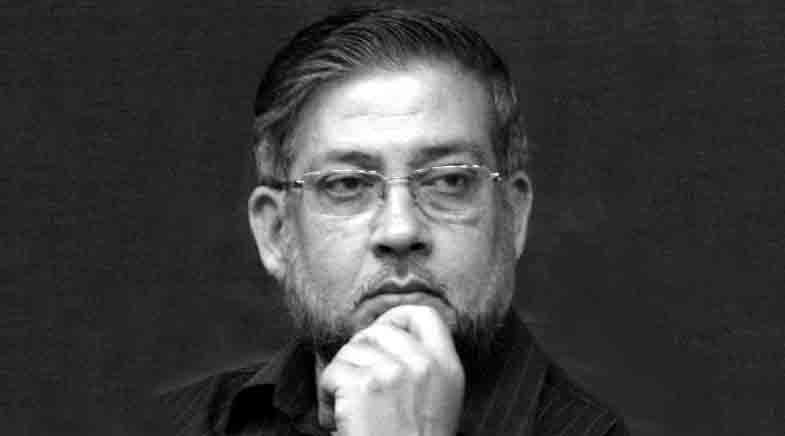 While watching these insects was initially just a hobby for him, a chance meeting with mathematical biologist and then a Professor at IISc, Madhav Gadgil, turned it into an academic career. Gadagkar decided to study the wasps when he realised they were an important model for understanding the evolution of insect social behaviour. While most animals are either solitary or social, wasps can be both.
Over the past four decades, Gadagkar has been studying paper wasps, unearthing startling discoveries and facts about their social life. He is one of the most watched biologists in the world today.
B.K. BACHHAWAT
As a child, B.K. Bachhawat used to swim across the Hooghly River to go to school. This tenacity stayed with him throughout his life, as he struggled through circumstances to become one of India's foremost biologists. His siblings were also high achievers, and so the will to struggle may have been a family trait. Bachhawat was drawn to biochemistry by B.C. Guha, a professor at Calcutta University and one of India's best biochemists before independence. Bachhawat went to the University of Illinois for his PhD, and made a fundamental contribution to our understanding of the formation of ketone bodies. He came back and joined Christian Medical College, Vellore, in 1957.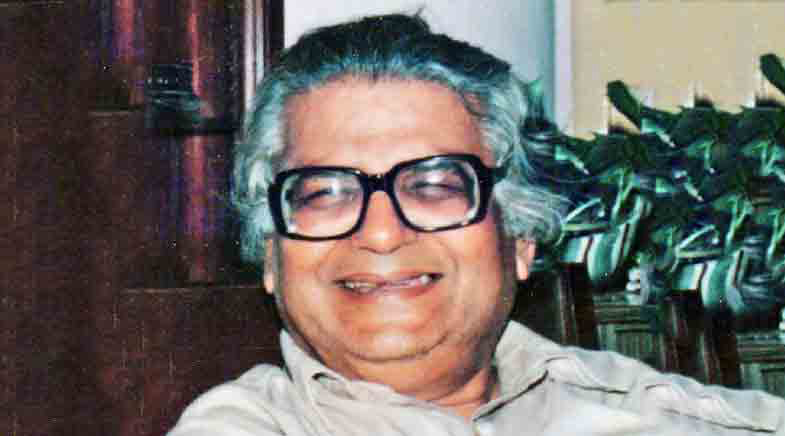 Bachhawat had a tendency to pick difficult problems, and he did that at Vellore as well by working on the mechanisms of metabolic disorders. There are many diseases that are caused by the accumulation of glycolipids, and no one knew whether overproduction or inadequate degradation was responsible. Bachhawat showed that the cause was lack of degradation, and his observation led to the development of the field around the world. Bachhawat later moved as Director to the Indian Institute of Chemical Biology in Calcutta, where his research interests shifted to using liposomes as a delivery vehicle to tissues, work that has been exploited commercially to treat fungal infections.
MADHAV GADGIL
Madhav and Sulochana Gadgil joined IISc in 1973, when IISc Director Satish Dhawan was expanding the institute. The Gadgils had earned their PhDs from Harvard. Madhav Gadgil's subsequent research, which combined quantitative techniques with observations of people, made him India's foremost ecologist since independence. His interests ranged from modelling of trade-offs in evolution to elephant conservation. He conducted censuses of elephant populations and documented the exploitation of forest resources.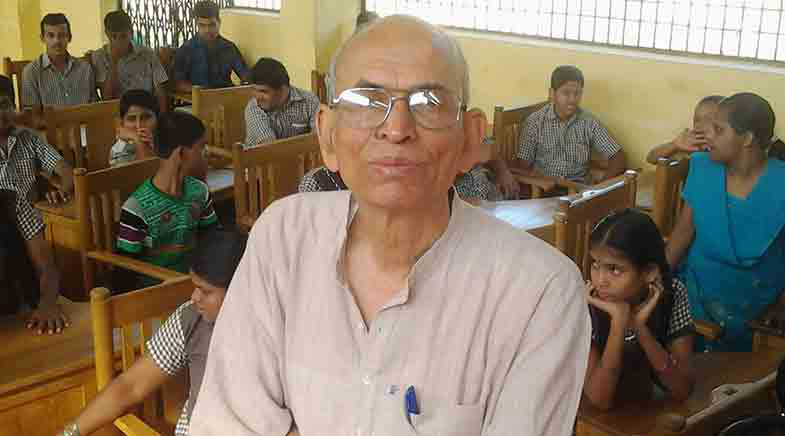 PHOTO: HARISH VASUDEVAN/WIKICOMMONS
His interest in ecological history led him to co-author — along with Ramachandra Guha — a popular book on the subject. His father was an economist interested in conservation and counted Salim Ali and J.B.S. Haldane as friends. It wasn't surprising that the son inherited the father's social conscience. Having grown up on the foothills of the Western Ghats, Madhav Gadgil developed a particular sensitivity to the health of the region. His report on the Western Ghats wasn't liked by politicians and many others, but he had done what a conscientious ecologist would do.
M. VIJAYAN
M. Vijayan had worked with Dorothy Hodgkin for his PhD at Oxford on the structure of insulin, which became one of the most celebrated discoveries in structural biology of the last century. Vijayan, who came with a political background as a student, wanted to build crystallography as a discipline in India. He returned without a clear plan and spent one year thinking about it in the IISc Physics Department. Then, in 1974, G.N. Ramachandran sought Vijayan out to build structural biology at MBU.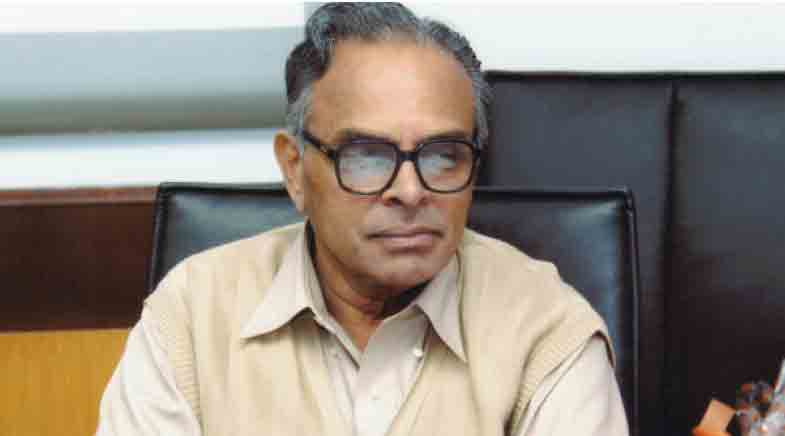 Vijayan could start work only after another year, after he got a grant to buy a small X-ray generator, cameras and a microscope. Over the next 15 years, through several hard-sought grants, he assembled the minimum equipment necessary to do structural biology of large molecules. Vijayan and his colleagues chose the molecule lectin, found in plants. The lectin project expanded into a large programme lasting 40 years. MBU became the best place in India to do structural biology, drawing a steady stream of students who went on to build biology in other institutions. Vijayan died earlier this year.
LALJI SINGH
Scientists on this list have been chosen primarily on the strength of their research publications. By any yardstick, the generation of new knowledge is the foundation of scientific activity. However, there are other aspects to science that are equally essential, one of which is to bring the benefits of this knowledge to society. Lalji Singh was a good scientist, but his publications were only a part of this contribution to science. He worked relentlessly to put science to good use, of which the most important application was DNA fingerprinting.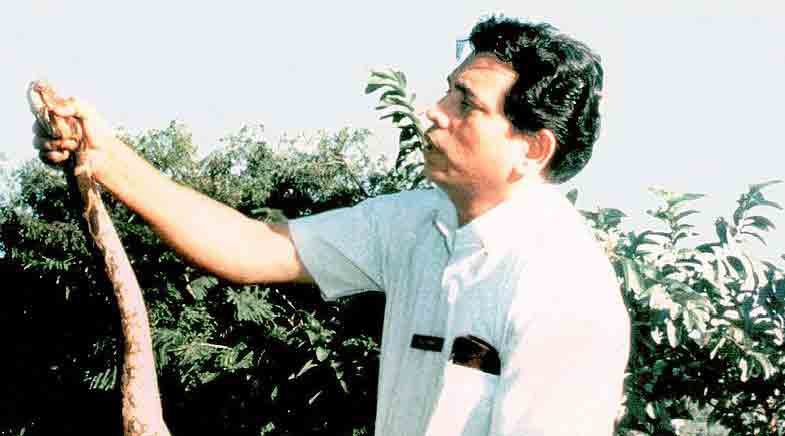 PHOTO: INDIAN SCHOLARS CONGRESS/WIKICOMMONS
DNA fingerprinting was discovered in 1984 by British geneticist Alec Jeffreys, who noticed that every individual had sequences that could be used for identification. Singh, whose initial work was on the molecular basis of sex determination, discovered a probe sequence by accident while working on the Indian krait. He developed the technology and produced evidence in several court cases, leading the Indian legal system to adopt DNA fingerprinting as evidence. He then worked to establish an institute in Hyderabad for the technology, now called the Centre for DNA Fingerprinting and Diagnostics. His interest in conservation led him to establish a laboratory for the field in the Centre for Cellular & Molecular Biology in Hyderabad, where he was a Director.
JITU MAYOR
Satyajit 'Jitu' Mayor was brought to NCBS by Obaid Siddiqi and K. VijayRaghavan from Columbia University, where he was a postdoctoral researcher. As a young student, Mayor had joined IIT Bombay to study mechanical engineering but had switched to chemistry, primarily because he wanted to become a biologist. At Columbia, where he was working after a PhD from The Rockefeller University, his interest had shifted to the cell membrane. The cell membrane was like a wall separating the core of the cell from the outside world, but it was like a living entity in itself, with a complex and dynamic structure that was not understood. Mayor was developing experimental methods to study the membrane when he moved to Bangalore.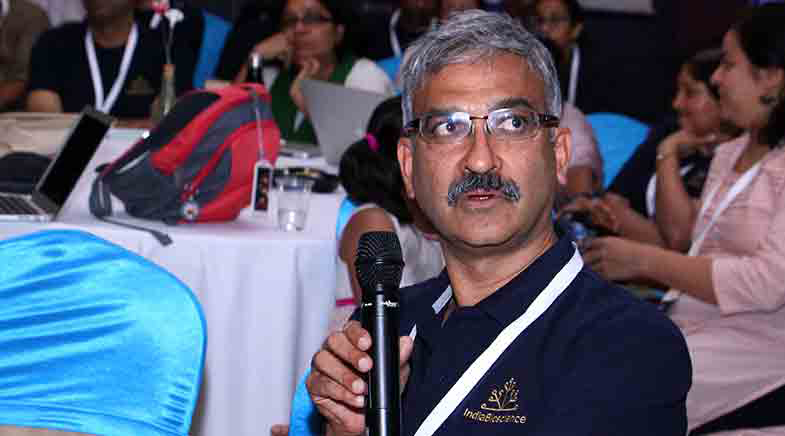 Have a
story idea?
Tell us.
Do you have a recent research paper or an idea for a science/technology-themed article that you'd like to tell us about?
GET IN TOUCH