Why engineering, science institutes are setting up med schools
from Shaastra :: vol 01 issue 03 :: May - Jun 2022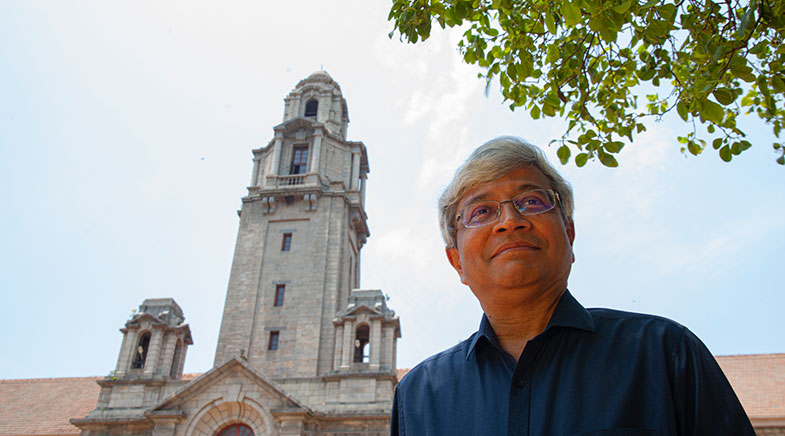 Top engineering and science institutes are setting up medical schools in India.
Dr Sandeep Singh recalls how it began. In 2007, two premier Indian institutions — the All India Institute of Medical Sciences (AIIMS), New Delhi, and the Indian Institute of Technology (IIT) Delhi — joined hands with Stanford University in the U.S. to promote local innovation in biomedical technologies in India. The programme was then called the Stanford-India Biodesign (SIB).
Singh was an SIB fellow in its very first year. The Professor of Cardiology at AIIMS is the Executive Director of the School of International Biodesign, as Stanford-India Biodesign is now known.
Fifteen years after the biodesign programme was started — giving birth to a host of inventions, start-ups and patents — institutes of higher learning in India have charted out a new course — this time in medicine.
Three non-medical institutes — the Indian Institute of Science (IISc) in Bengaluru, IIT Madras and IIT Kanpur — have unveiled plans to set up medical schools. Many more institutes are expected to follow suit in the coming years.
These will largely be modelled on the Medical Scientist Training Program (MSTP) launched in the U.S. decades ago. Most prominent American universities have a school of medicine and offer dual degree programmes where a student can earn a doctorate degree (PhD) in addition to a clinical degree.
"The modern-day cutting-edge medical research involves the confluence of three disciplines — basic sciences, engineering and clinical sciences."
Setting up a medical school in an institution with sound academic credentials has several advantages. "The modern-day cutting-edge medical research involves the confluence of three disciplines — basic sciences, engineering and clinical sciences. Medical schools in the U.S. and elsewhere have been very successful in building together these three disciplines to achieve tremendous breakthroughs," says IISc Director Govindan Rangarajan.
The last two years have underscored the need for melding disciplines. "What COVID-19 has taught us is that we need to start looking at technological interventions to medicine. It all started with ventilators and non-contact diagnoses," says IIT Madras Director V. Kamakoti. Since then, he points out, efforts are on to develop sensors that can quickly identify new disease outbreaks. "Another field which is coming up in a big way is continuous monitoring of health parameters," he says.
Such inter-disciplinary programmes, however, have largely been missing from the curriculum in India. Rangarajan says that disciplines often work in silos in the country. Non-medical scientists and engineers who can help develop biomedical devices indigenously are often not even aware of the need for this confluence.
BANDWIDTH MEETS NEED
Since the early days of India's independence, the focus has been on supporting engineering and medical science. That is how institutes such as the IITs and AIIMS came up. But, barring a few exceptions, there was little interaction with experts from other fields, limiting the scope for cross-pollination.
Before the Stanford-India Biodesign programme came up in 2007, only a few institutions, such as the Sree Chitra Tirunal Institute for Medical Sciences and Technology, Thiruvananthapuram, and IIT Madras and IIT Kharagpur, had biomedical engineering programmes.
IIT Kharagpur was the first IIT to introduce a medical science and technology programme. Its School of Medical Science & Technology, started up in 2001, offers many Master's-level programmes, including a three-year Master's in Medical Science & Technology to which MBBS graduates are admitted.
SIB, in many ways, turned the lens on collaboration. Participating fellows spent six months at Stanford, and then returned to India to work in teams for clinical immersion at AIIMS. Each team consisted of a doctor, a designer and two engineers. Together they identified a project to work on, helped by mentors from AIIMS and IIT Delhi.
"After learning from the programme, which ran for nine years, we became self-sufficient. That is why we decided to launch the programme on our own," Singh says. Funded by the Department of Biotechnology, the programme is partnered by universities from Australia and Japan.
According to Singh, 140 doctors, engineers and designers have been trained, 48 medical devices have been created, 23 technologies transferred to start-ups and industry, 14 medi-tech start-ups have been set up by fellows, 22 patents granted, and six medical devices/technologies commercially launched.
And modelled mainly on the Stanford-India Biodesign programme, some newer institutions such as AIIMS Jodhpur and IIT Jodhpur have also been working together to offer Master's and doctorate programmes in biomedical engineering for doctors and engineers.
Now, with institutes such as IISc, IIT Madras and IIT Kanpur embracing medicine, India may see a quantum leap in biomedical research. "Many of our public-funded tertiary care institutions are among the best in the world. But they are so overwhelmed with patient-load that doctors often find it difficult to think beyond everyday patient care. Institutions like ours (IITs and IISc), on the other hand, have the bandwidth to work in this area," says Amitabha Bandyopadhyay, Professor, Department of Biological Sciences and Bioengineering, IIT Kanpur.
IIT Kanpur and IISc plan to set up postgraduate-level medical schools-cum-hospitals for MD-PhD and MD-MTech kind of courses. IIT Madras will also have a BTech course in medical sciences along with MS-and PhD-level programmes.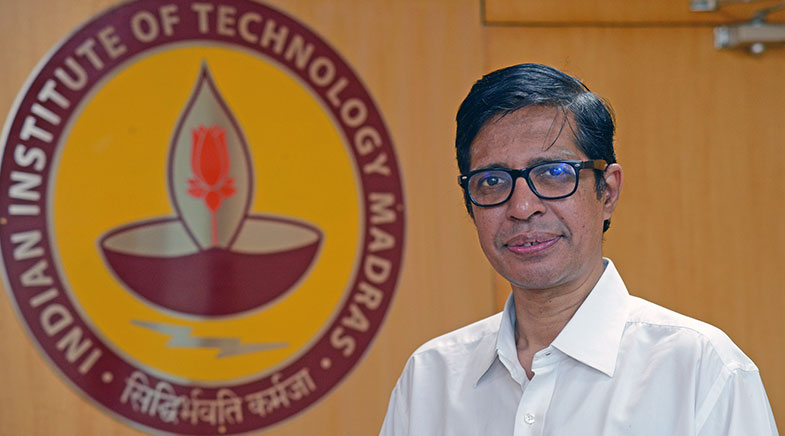 "A lot is already happening in the biomedical area. The focus here would be to be close to clinical practice. The easier way to achieve that is to train doctors in engineering aspects, rather than taking engineers and make them doctors," Kamakoti says.
While IISc and IIT Kanpur will set up hospitals associated with their medical schools, IIT Madras plans to associate itself with a local hospital. IISc's 800-bed hospital will be up and running by the end of 2024; the IIT Kanpur 500-bed hospital will come up a year later.
Academic programmes in these medical schools, however, are expected to commence earlier. IIT Madras, for instance, hopes to launch its course in two or three months.
"If you look at biomedical engineering, it bridges the gap between engineering and medicine. Now, a person can stand closer to clinical practitioners on that bridge or closer to engineers. Unfortunately, most of the biomedical programmes (in the country) are such that they develop people who are closer to the main branch of engineering," says R. Krishna Kumar, Institute Professor, IIT Madras, and head of the committee setting up the medical school.
This, he says, is because biomedical engineers lack domain knowledge, which in this case is clinical practice. "Domain knowledge is what transforms fundamental engineering into 'practice-able' art. The domain knowledge of today's biomedical engineers is not great," he says. At IIT Madras, the new medical school will strive to improve upon this.
FUNDERS TO THE FORE
The convergence of basic science, engineering and medicine, which is expected in these medical schools, has excited those outside the scientific community. Philanthropists Radha and N.S. Parthasarathy and Susmita and Subroto Bagchi readily came forward to collectively donate ₹425 crore to the multi-speciality hospital at IISc, which will be named the Bagchi-Parthasarathy Hospital. Bagchi and Parthasarathy are co-founders of Mindtree, the Bengaluru-based information technology services and consulting company.
"IISc has unparalleled reputational capital... The chances of success are highest here for the life's earnings we are pouring in," says Bagchi, who is now Chairman of the Odisha Skill Development Authority.
"What COVID-19 has taught us is that we need to start looking at technological interventions to medicine. It all started with ventilators and non-contact diagnoses."
Bandyopadhyay of IIT Kanpur adds that IISc has "depth and breadth" in biology and engineering. "Where we have an edge over them is in taking things to the market because of our alumni connect," he adds. IIT Kanpur, too, has received substantial funds from philanthropists to meet the expenses for setting up the hospitals.
IIT Kanpur, he says, has different labs working on different parts of drug discovery pathways, each with a high-quality publication record and skill sets. But so far, the labs have not worked together on one disease. "Therefore, you cannot discover a drug. At best you can publish a paper in quality journals. Now in the context of the medical school, we are trying to create an end-to-end platform for drug discovery," Bandyopadhyay explains.
INDIA FOCUS
There is another good reason for indigenous research. Krishna Kumar points out that Indians are ethnically very different from Caucasians. And ethnicity plays a major role in medicine and treatment.
"So, we need our own research, be it for diabetes or stroke. So, unless I perfect my digital twin, I may have to follow protocols that are developed for a Caucasian population," he says. He hopes that engineering and medical students will work together to develop clinical protocols suitable for Indians through the programme.
Bandyopadhyay, who coordinated the effort of IIT Kanpur alumni to build a quality ventilator during the early days of COVID-19, cites the example of oxygen concentrators imported from Europe and China during the second wave of COVID-19.
"Zeolite, the key material used in these concentrators, is extremely hygroscopic (tends to absorb moisture from the air) and once it takes up water, it can no longer purify oxygen. As a result, none of the imported machines had the ability to manage humidity and hence they all became useless after a while," he says. Indian innovators, on the other hand, found a way to take care of the problem of humidity, he adds.
Scientists are upbeat about the potential of such medical schools to transform biomedical research in the country. "We are probably late by a few decades, but at least we are getting in there now," Bandyopadhyay says.
See also:
'It makes compelling sense to bring engineering, medicine together'
Have a
story idea?
Tell us.
Do you have a recent research paper or an idea for a science/technology-themed article that you'd like to tell us about?
GET IN TOUCH